Studies have shown that Filipinos are more than ready in adopting a cashless payment system and this was realized when the lockdown was issued due to the Covid-19 pandemic. Many of us who are stuck at home is greatly dependent and discovered how heaven-sent cashless transaction is. It is convenient, fast, and seamless.
The increase in the number of mobile banking and e-wallet users during the community quarantine even influence several government agencies and LGU's to use an app like GCash for faster and contactless distribution of aid, But this has become an arena for scammers to prey upon those who are hesitant in the first place to adapt to the new norm of cashless transaction. Thus many were scammed and more so if we do not guard against them.
- Advertisement (300x250) -

In the next few weeks, the 2nd tranche of SAP will be distributed digitally and GCash has partnered with the agency to help. So, how are we going to stop some of the most common scams that will arise from this and how we should be vigilant against scammers. Here are 5 ways to avoid it:
Don't Get Caught in Phishing
Ever received a text pretending to be from Gcash and asking you to claim or click on a link? For starters, take note of the number sending you a message, is it legitimate? Is it forcing you to click on the links? Is it from an official GCash number?
Maraming phishing scams ang nagkalat ngayon sa social media. Sundin ang mga tips na ito to keep your account safe! Visit https://t.co/cu7WHxcNgL for your account concerns. Para naman makita ang security measures ng GCash for your account, visit https://t.co/BjZ415g8D0. pic.twitter.com/y3W9xZeHeN

— GCash (@gcashofficial) May 18, 2020
Remember, be always skeptical, if you're not sure of the text you received, do more checking. Do not panic in the urgency of the message since such messages are intended to make you panic and scammers are good into making you lose your presence of mind.
Do not use GCash chat messages on Facebook and Twitter unless it's verified.
GCash no longer has a social media helpdesks but scammers are so good in copying them that many are still tricked by them. If you don't double-check, you might get fooled when someone asks for your MPIN and authorization OTP  so that they can reset your account.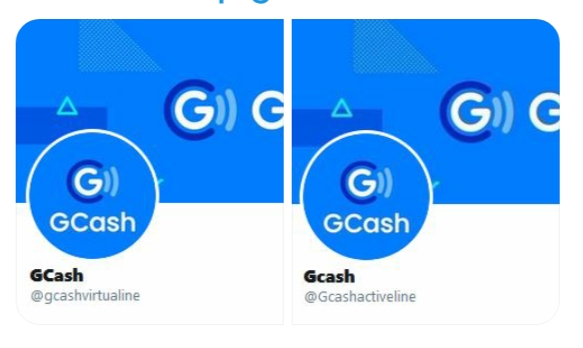 This is what happened to many Makati citizens who availed and applied for Makatulong aid. Most of them have inactive Gcash and at a loss on how to use them that they asked for help through Group pages. Scammers abound with this page and pretended to help. The victims trusted the wrong person who said they would help but what happened is that they lost their money into another account.
Remember, always double-check! The  @gcashofficial Facebook and Twitter have a blue checkmark to prove that its a verified page. The FB page has more tham 2M+ followers and likers. If you encounter fake pages, kindly report it immediately at help.gcash.com by submitting a ticket.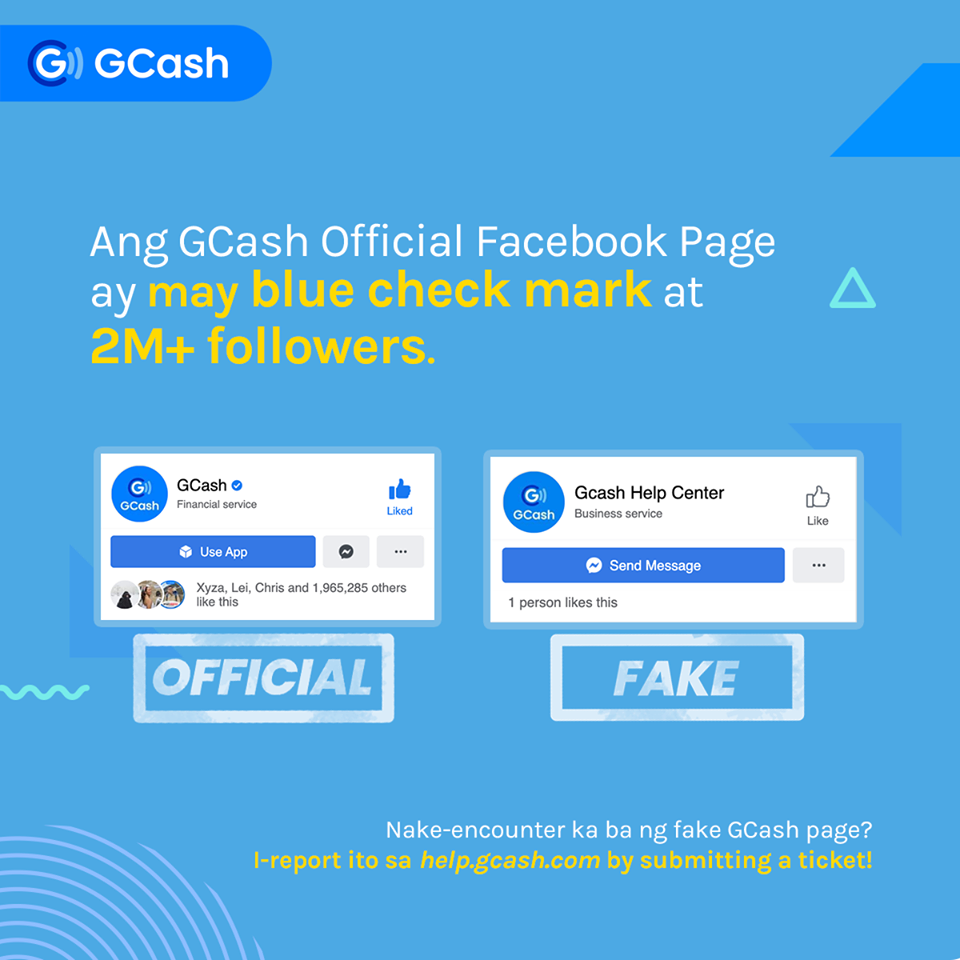 Otherwise, use the GCash in-app Help and Support Menu.
Don't buy Gcash Mastercard from Resellers
At the height of the Makati LGUs Makatulong Aid, most customers found out that their number is inactive or forgot their MPIN. So they bought another SIM. The problem is that there were already several cases of used GCash Prepaid cards being sold in the market and used for unauthorized transactions. Some were fooled thru this.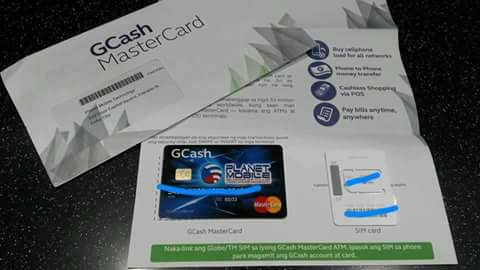 The best thing to do is buy GCash Mastercard from authorized sellers or at Gcash.com
Don't share personal data
No matter how dire your situation and you want an immediate solution, never ever share personal information when asked for it because you just want to settle your problem once and for all.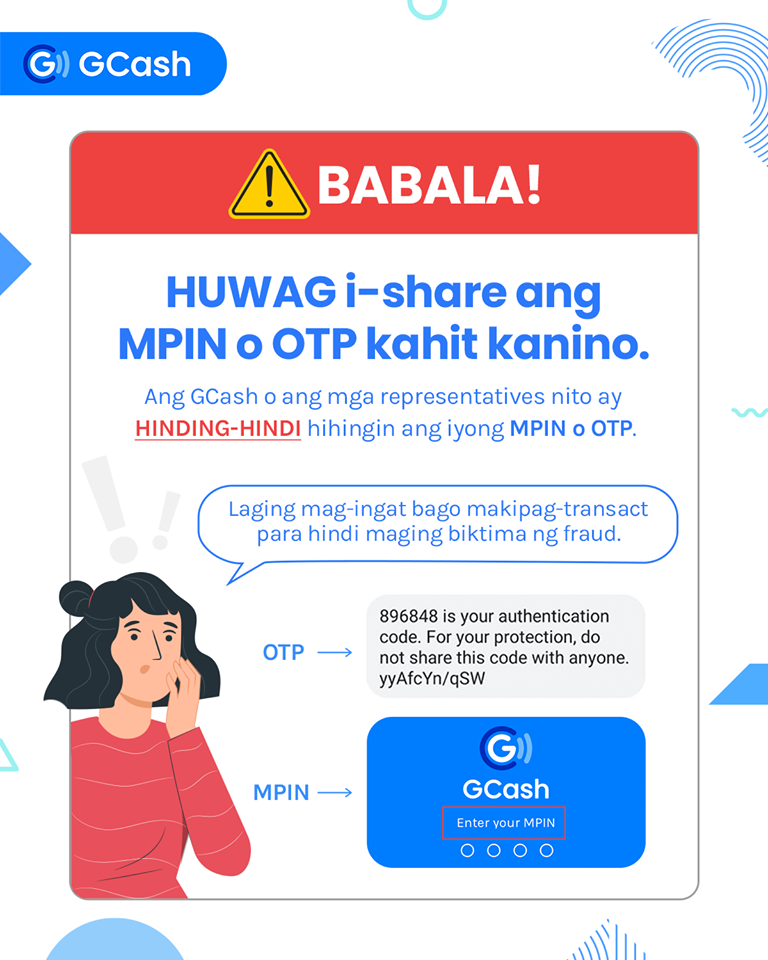 The GCash Customer Service will not ask for your passwords and OTPs and private information. Be wary, remember, these are just one of the scammer's way to hack into your GCash account and get your wallet money.
Once you get tricked into giving your personal data to them they will be able to get more of it to be used for illegal transactions.
Do your part to reduce the case of scam.
"Walang manloloko kung walang nagpapaloko." How many times have we heard of this? I've read somewhere that in a scam, you should always be the first line of defense against the scammers. But there will always be people who will fall under a scammer's trap. We cannot blame them, there are scammers that are good but then our law enforcers are better than them and are more than ready to take on these scammers especially if they are backed by brands like GCash to get the bad people.
The proof is the recent case where our National Bureau of Investigation (NBI) with the help of GCash, has arrested three individuals in Quezon City for violations of the Cybercrime Prevention Act and Estafa after they swindled money from hapless victims, whose identities were also stolen.
The three suspects, Joselito Floresca, Antonino Guevarra, and Henry Lachica were nabbed for stealing money from a number of individuals. Pretending to be from GCash, Grab, Lalamove, or Mr. Speedy, the three convinced their victims that their individual accounts were compromised and with a sense of urgency that the victims fall for they agreed for their accounts to be fixed.
The victims gave their personal details, including the account number, mobile personal identification number (MPIN), one-time password (OTP), authentication code, birthday, and e-mail addresses which paved the way for the scammers to use their account illegally.
As security is very important to GCash as a whole, they were able to investigate with the case and then pass on information for the NBI to fast track the solution and help nabbed the scammers.