I remember my grandmother, my mother's Aunt. She was the only grandmother I know because she lived near us. Back then, I was confused how my sweet Lola seemed to change overnight. From being caring and charming, she suddenly turned into a shrew and seemed forgetful at all times. She would call us in different names and would ask what she's supposed to be doing. Little did we know that she's suffering from dementia then, only in the last months of her life that she would be diagnosed with it.
In the Philippines, study reveals that there are over 700,000 cases of Dementia among Filipinos.  Dementia is a condition that affects a person's ability to perform everyday activities due to decline in memory, language, and other similar neurological functions.
- Advertisement (300x250) -
Worse, Dementia breaks apart more than just memories— the frustration it causes can drive a wedge into the bond of even the closest of kin.
These silent effects of dementia inspired the creation of Paalala, a mixed-media installation by artist Candice Alipio. Several hundred meters of yarn were used to depict a grandmother and her grandchild bonding together. It's a familiar sight, especially during the holidays.
Unveiled last November 28, 2019, the interactive art installation on dementia, love, and Filipino Family Value is a magical medium of sort. The sculpture begs the audience to pull it apart, as if to mimic how dementia unravels a memory. Once all strands are unravelled, a bright red heart hidden in the core will remain.  At this point, the message is clear—in the wake of dementia, memories made with the heart are the ones that remain.
Dr. Rosa Carpio, founder of Noli Alzheimer's and Elderly Care Center was also present during the installation where she also shared her experience of the time when her mother was diagnosed with dementia. The Noli Alzheimer's and Elderly Care Center is the first ever care center that specializes on dementia patients.

The use of yarn also holds symbolic meaning. Some people even tie a length of string around the finger as a reminder of something important. For Paalala, the string from the artwork serves as a reminder to think of those who have difficulty remembering.
More than anything, it's a call to spend time and make crucial memories while lolo or lola can still make them. "At Noli, I have declined requests to take in residents who are not yet in the severe stages of dementia," recalls Dr. Carpio. She also added, "For as long as the patient can still make memories, I always tell the family to spend as much time together as they can!"
Paalala was commissioned by Alaska Milk Corporation in a bid to raise awareness about dementia and its effects.
"Alaska has been a part of Filipino homes for generations, most especially during the holidays," says Harvey Uong, Marketing and Business Development Director of Alaska Milk Corporation.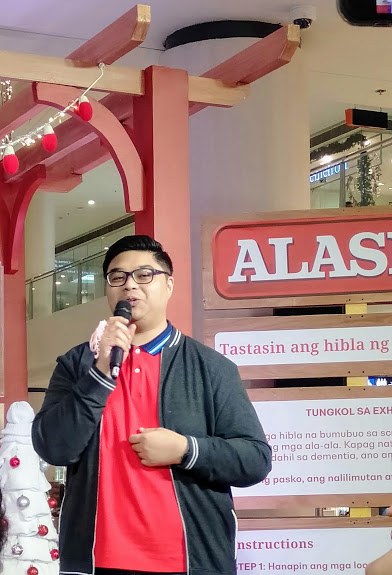 "We need to raise the discussion now because this season is one of the most stressful for those with dementia. The lack of awareness can ruin the holidays not just for them, but also for the Filipino family that we've grown with over the years,"Uong adds.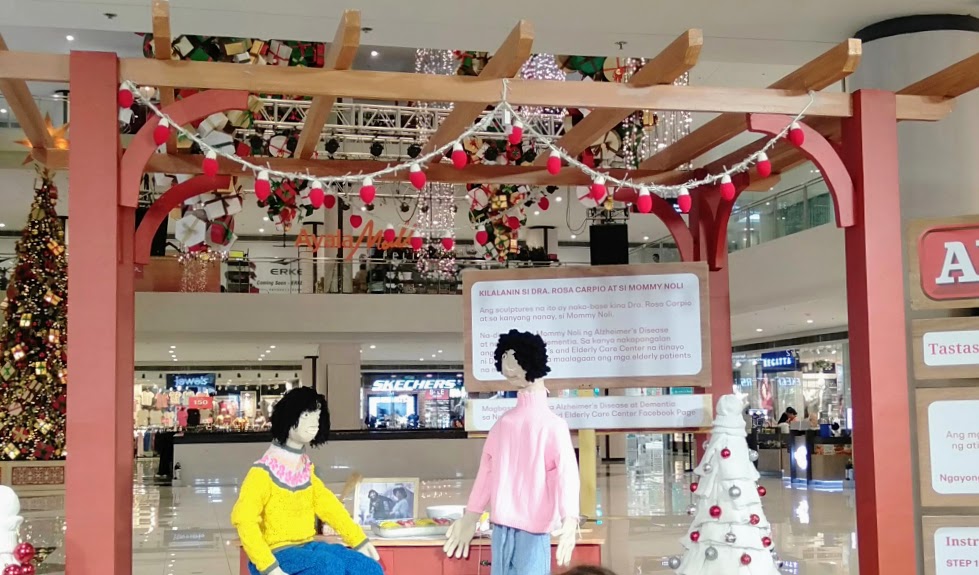 The sculpture, the film, and the partnership with Noli Alzheimer's and Elderly Care Center are just the first steps in Alaska Milk Corporation's effort to raise the discussion about dementia. For details on how you can support the cause, send a message to @AlaskaRedKitchen on Facebook and Instagram.