People work for money but go the extra mile for recognition, praise and rewards (Dale Carnegie)
They say that Gratitude is a VIRTUE in rejoicing what is. You know that feeling of wanting to express the happiness or joyful feeling we get from things that that brings us joy? Yes, that is gratitude.
It is human nature to preen when others appreciate them. Even a simple positive feedback for a job well done makes you want to do more for those who appreciate them. This simple recognition of effort can be a fantastic reward, providing continued motivation for future endeavour but then saying "well done or great job" can be tedious over time, right? What if there is an easy way to show how grateful you are even in a simplest way, like giving coffee as a show of your appreciation. It will be fun isn't it? What if it is in a form of an app, digital way that is easy as a tap?
- Advertisement (300x250) -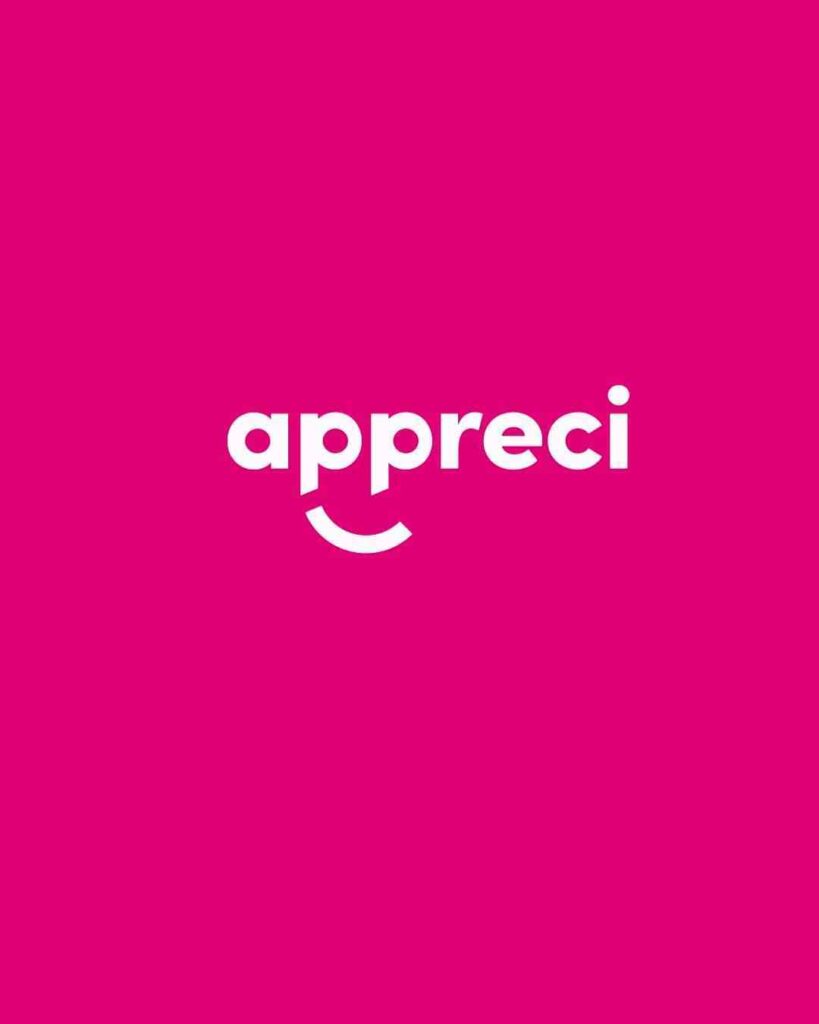 Well, you can do this with Appreci. An app that can send coffee instantly to people that deserves it the most. Appreci is a mobile app and platform created to help companies and people to be more grateful by sending and receive small gestures of appreciations, either a cup of coffee or a cup of tea. After all there's a study that reveal that receiving recognition every 7 days is responsible for around 20 percent uplift in revenue and productivity.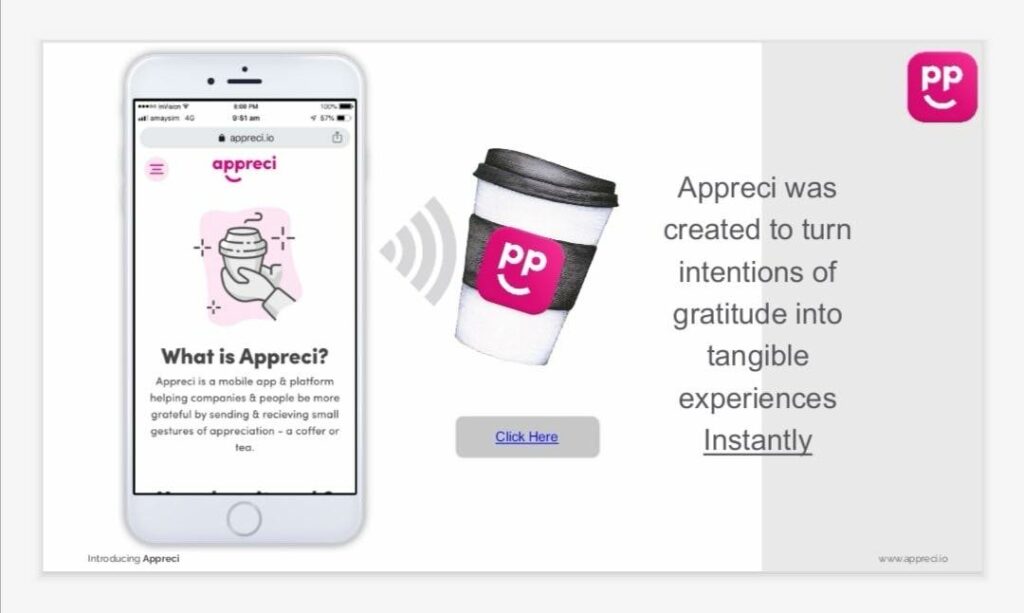 THINGS YOU SHOULD KOW ABOUT APPRECI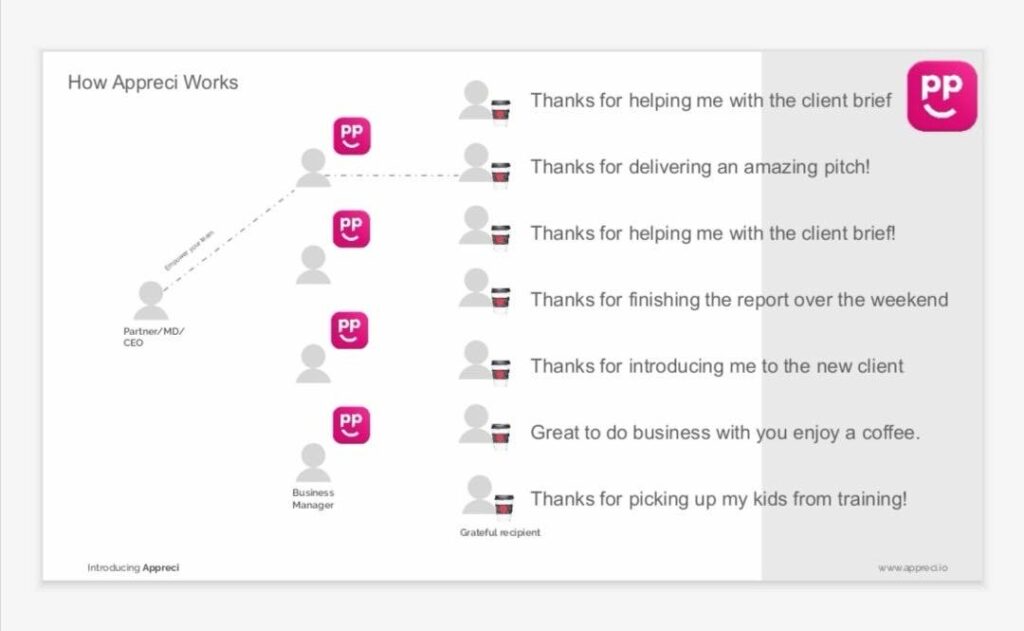 Appreci is built to increase the amount of goodness in the planet, It is headquartered in Brisbane, Australia and early next year, 2020, Appreci will be recognized in the Philippines.
Appreci as an app aims to help business owners & managers show their gratitude with the quick and instant gesture of giving the gift of coffee, delivered digitally via SMS or email and redeemable at registered cafes where the app is used.
Appreci's goal is to increase performance and well-being by restoring the habit of giving thanks. It was created to turn intentions of gratitude into tangible experiences instantly.
Appreci has partnered with national and global brands It is trusted by popular companies such as Norton Rose Fulbright, Microsoft, KPMG, Deloitte among others.
APPRECI IN THE PHILIPPINES BY 2020
During the presscon held weeks ago, it was announced that Filipinos can now enjoy the cups of gratitude with just a click away!  Early this 2020, APPRECI app will be officially launched as an app that will be the easiest way to express your gratitude. It will combine technology with our favorite coffee beverage and will give companies the opportunity and tools they need to be mindful and grateful.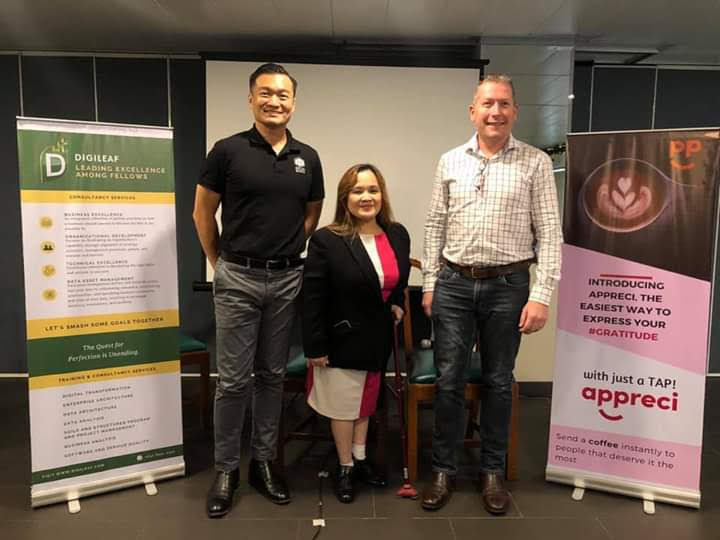 APPRECI is available on Google Play Store, iOS App Store, and Microsoft Teams. Let's show our gratitude in the easiest way. For more information, visit www.appreci.io.