If you're a regular GCash user and it's your only means of transacting but you're limited to a P100,000 monthly wallet limit, now you can keep on going over that amount as GCash increases GCash's monthly wallet limit to, hold your breath, you can now increase it to hold up to P500,000 at any time! No more calculating your monthly GCash transactions down to the last centavo to fit the previous limit.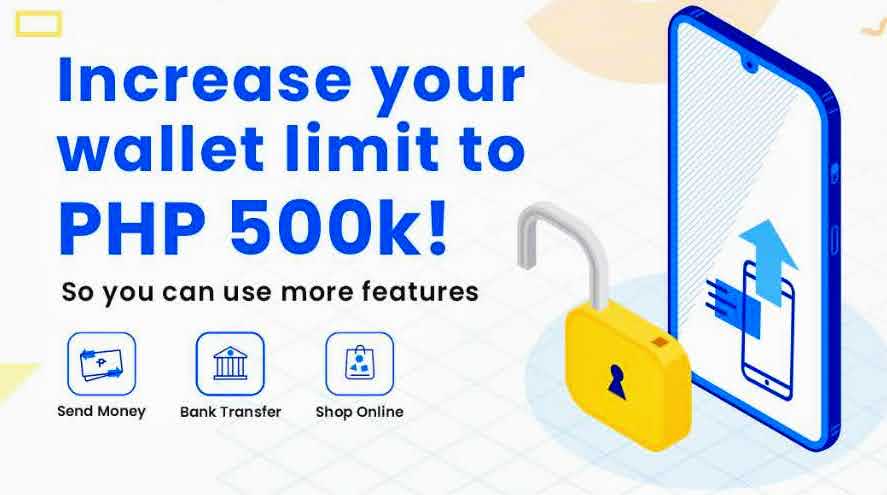 - Advertisement (300x250) -
How to get your wallet limit increased?
It's super easy!
Just Visit go.gcash.com/increasedlimits, and follow these simple steps:
Make sure your GCash account is fully verified. Click here to learn how.
Link your bank account or Mastercard/Visa debit card to GCash. Click here to learn how.
You will receive an SMS confirmation of your wallet limit increase a day after successfully linking your bank account to GCash.
Enjoy your higher wallet limit!
What's in store for you with a bigger wallet size
Hold up to P500,000 at any time on a monthly basis, meaning you will be able to put in or receive P500,000 in your wallet per month.
There's no monthly outgoing limit as you will be able to send money and transact way over the previous monthly limit of P100,000 now; and
A bigger wallet-size enables you to fully shift to digital means of transacting every day, it means more cashless transactions and pays the contactless way to ensure your safety in times like this!
If you have any questions or concerns, visit the GCash Help Center to submit a ticket or call us at 2882 from 9 AM-6 PM daily so we can help!
Don't have GCash yet? You can download the app on the Play Store or App Store. Register to GCash and get verified today!