LG Philippines recently held a virtual event showcasing the newest additions to their home entertainment lineup. The event, dubbed as "Life in Details", focused on how staying at home during the pandemic lets you see things in a different light and lets you appreciate the little things more. Whether you're into gaming, movies, or sports, LG can let you experience what you're passionate about even at home. This emphasis on experience and detail is owed to the introduction of the technology brand's newest and best TV yet – the LG OLED GX.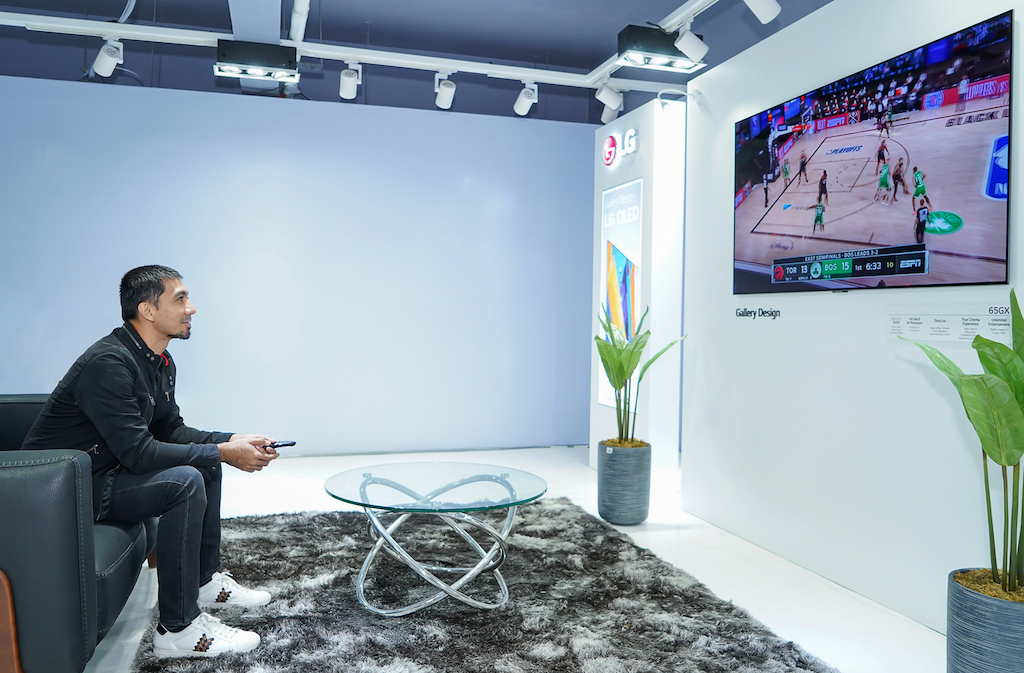 - Advertisement (300x250) -
LG OLED TV packs 100 million self-lit pixels which displays an unprecedented amount of detail and lets you experience a new way of looking at TV. Especially for sports aficionados, watching pivotal moments as it unfolds need to be as realistic as it can be. Seeing blazing fast movements lets you immerse yourself just like you're there in the field. LG OLED TV's incredible realism and true-to-life detail makes for an unforgettable experience. Because every pixel illuminates one by one, LG OLED TVs can display fast-moving sport with less blur and flicker that might happen on backlit LCD TVs.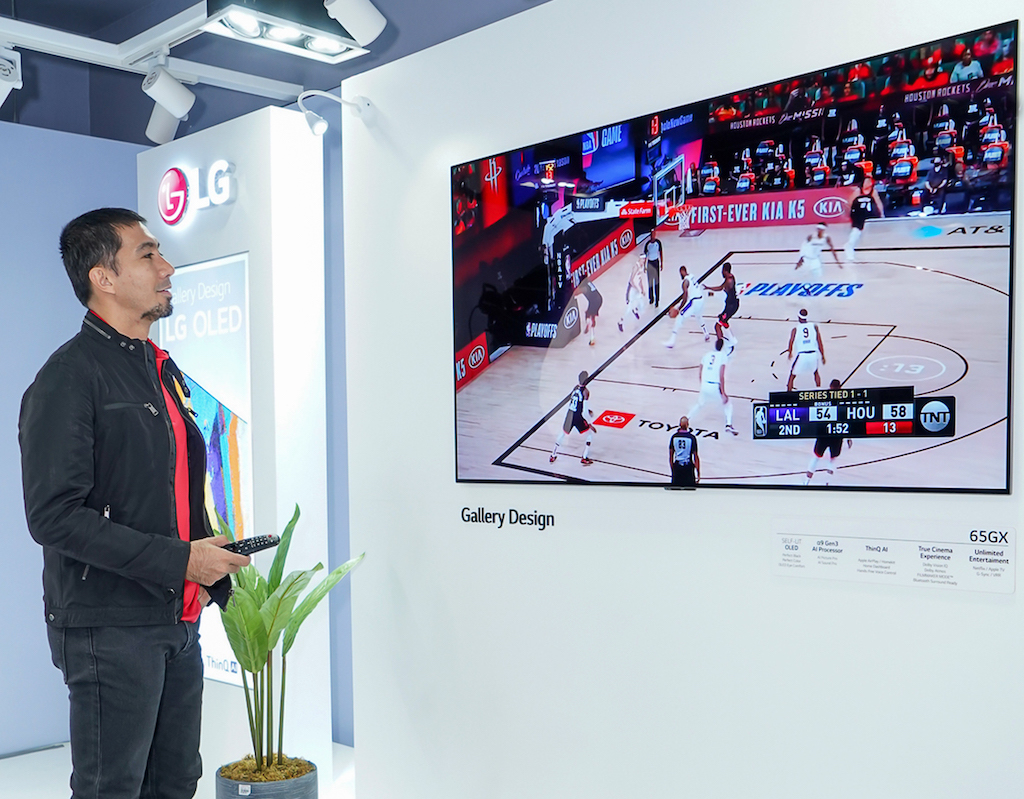 LG OLED TV is powered by a new α9 Gen 3 AI Processor 4K with AI Picture that gives you fluid motion and realistic action. As soon as you switch to a match, the TV automatically optimizes the picture quality to sports mode to give you the best settings to watch it in. Realistic, stutter-free sports lets you live life in details. Amidst all the action, LG OLED TV offers response speed that's over one thousand times faster than LED TV. With Bluetooth Surround Ready, you're fully immersed in a three-dimensional stadium atmosphere. All you have to do is simply connect two LG Bluetooth speakers of the same model to your LG OLED TV.
Philippine Basketball Association's Iron Man LA Tenorio shared his excitement with LG's groundbreaking OLED technology. "Since live basketball games were suspended due to COVID-19, basketball hungry Filipinos were forced to just watch replays at home. That's our new normal. Thankfully, due to the incredible amount of detail that LG TVs offer, the vivid but realistic colors and the fluid motion, it's really life-like." LA also gushed about LG's newest Bluetooth speakers, the LG XBoom PL7, which was bundled with the OLED TV. "I love that it's so handy and portable. You can be listening in one room then bring it with you to another. Sobrang convenient without interrupting whatever you're listening to. The small, sleek body of the LG XBOOM Go packs a huge punch with 30 watts of power and stereophonic sound. I use my LG XBoom for almost everything – from gaming, exercising, even karaoke. It's that versatile."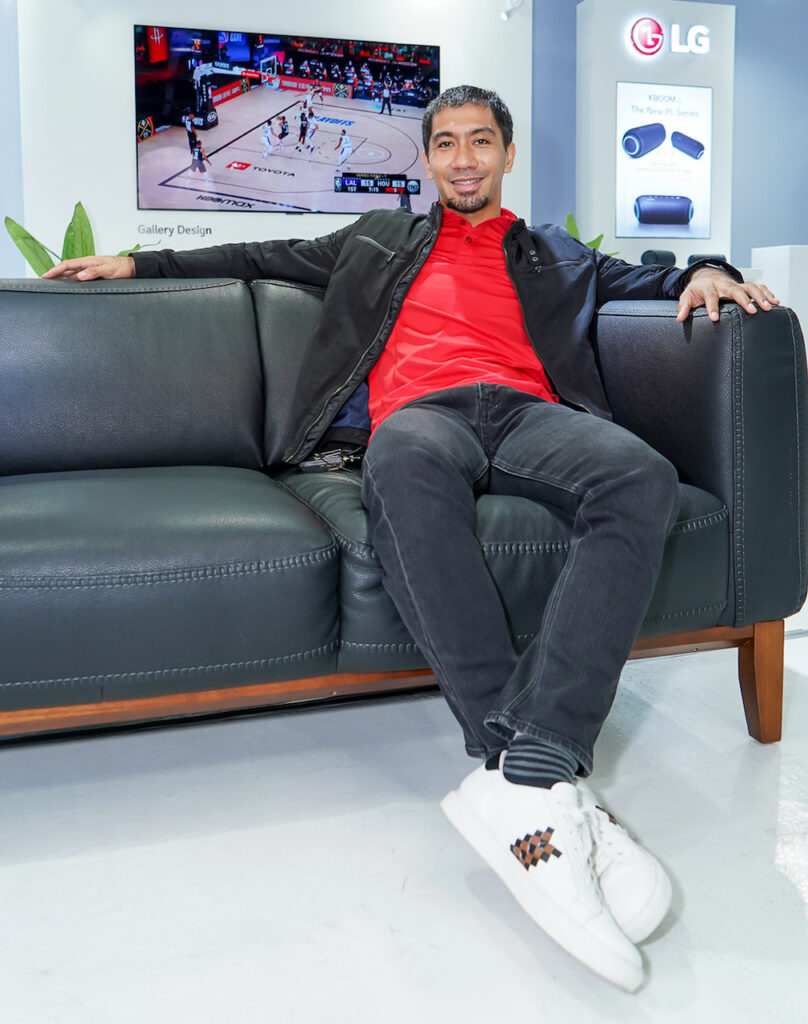 Watch LA on YouTube and Facebook as he talks about Life in Details and how LG OLED TV is the perfect movie companion at home. In case you missed it, you can also watch the full event highlights here.
LG OLED GX 65" TV is priced at P 219,990.00 and is available in LG's official Lazada page. For a full list of LG's retail partners, visit www.lg.com/ph/