Picture this: you finally meet your potential 'the one' but there's one catch—you're literally miles apart.
Dating someone or even simply meeting your friends based from the North while you're from the South (and vice-versa) can be a challenge with the unforgiving EDSA traffic and unfamiliar public transportation routes.
- Advertisement (300x250) -
Don't worry—this Filipino app is set to make your (love) life easier with its easy to use commuter guidelines and features.
Sakay.ph was created in 2013 to help guide Filipino commuters on the best route to go around and about Metro Manila through different public transportation methods. Since then, it has been the go-to app for commuters who'd like to 'commute smartly' every day.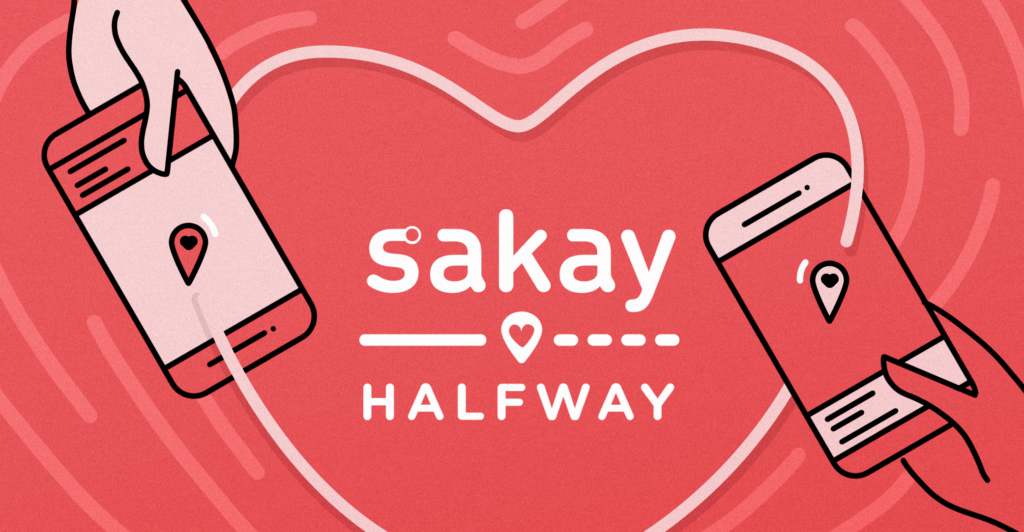 As Valentine's Day approaches, Sakay.ph recently introduced Sakay Halfway. This special new in-app feature tells couples where they can meet halfway in Metro Manila, just in time for Valentine's weekend.
Once a user enters their locations, the app automatically recommends their midway point and its nearby restaurants, malls, hotels and other establishments that can serve as their date spot.
"We think the greatest barrier to true love isn't strict parents or incompatible preferences" says Philip Cheang, Co-founder & CEO. "Traffic and distance, actually," continues Philip Cheang, laughing. "Admit it, dating someone isn't a problem until you find out where they live. And then it's like, 'sinong mag-aadjust?"
With Sakay.ph's Sakay Halfway, you don't have to be afraid to go the distance for love. Commute your way back into love with Sakay Halfway on the Sakay.ph app. Download it for free on Google Play Store and Apple Store.