Good deed is undoubtedly alive amid COVID-19 pandemic as a security officer in SM Center Pulilan displayed exemplary honesty when he returned P36,431.00 worth of cash to a mall patron recently.
Security Officer Reynold Gumarang, who was then shifting in charge of the perimeter in SM Center Pulilan was on his way inside the mall when he found a wallet on one of the chairs arranged for SM Hypermarket customers. Inside it is cash amounting to P36,431.00.
- Advertisement (300x250) -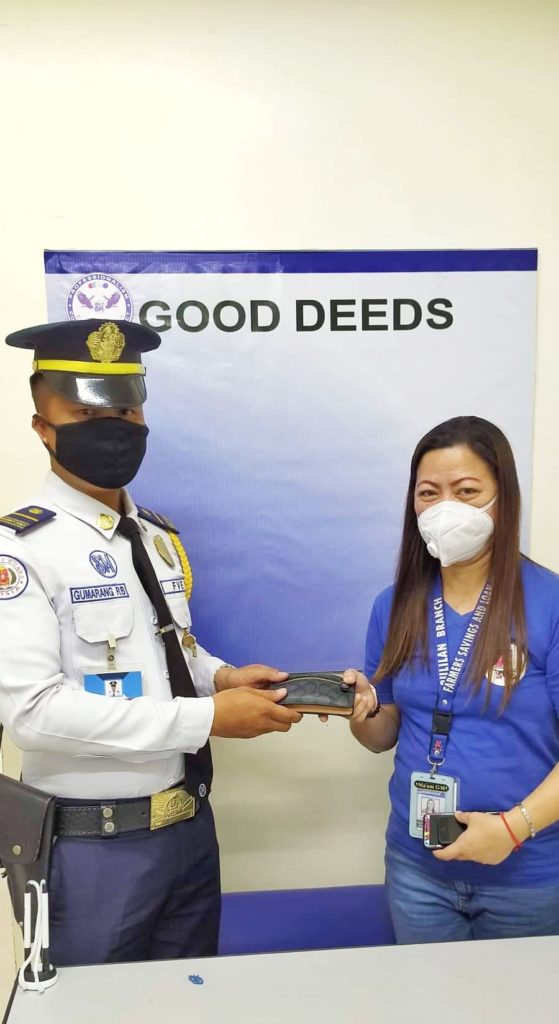 Without a second thought, Gumarang immediately reported the recovered valuable to the mall's Customer Relations Office (CRS).
Later, the bag was returned to the owner, Ms. Girlie Garcia.
The owner of the cash heaved a sigh of relief as she went to CRS Office to claim her valuable. Though in a hurry, Girlie Garcia expressed her gratitude and requested to have a picture taken with the guard. Later on, she posted it to her social media, with words of praises for Gumarang's remarkable honesty.
"Honesty is still the best policy" for Security Officer Reynold Gumarang who believes that doing good, is still important despite the pandemic and economic crisis the country is now facing.
Gumarang also added that pocketing the money never entered his mind, saying that by returning the valuables to the rightful owner, he is keeping himself fulfilled by simply doing his job.