Nowadays, I seldom go out to watch a movie. I would rather stay home than watch those movies playing at present that is just a waste of your time. But there will always be that movie, through words of mouth, that you need to watch because many viewers swore just how good it was, like Guerrero Dos Tuloy ang Laban. Luckily there was a red carpet premiere of EBC Film's GUERRERO DOS, Tuloy ang Laban before it open in cinemas nationwide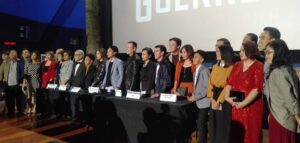 - Advertisement (300x250) -
GUERRERO DOS, Tuloy ang Iaban  is a story about the ups and downs of life. It is the third film venture of EBC Films in the production of inspirational movies. EBC Films hopes that it will make people laugh and cry, but most importantly, it aims to inspire Filipinos here and around the world to face life with greater vigor and fight for their faith with stronger zeal.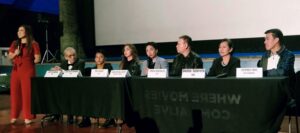 This is one of the Filipino movies that enthralled me the whole time I was watching it. Let me tell you the five reasons why you should watch it:
GUERRERO DOS Tuloy ang Laban is an inspiring story. It center on the story of Miguel Guerrero,, who, after his older brother succumbed to coma  from a boxing fight continued to find positive things in everything and give positivity to all the people he meet in the hospital. Makes you wanna think, is there really such a positive person like him?
GUERRERO DOS Tuloy ang Laban showed us that despite the illness in the world, there will always be that one person who can make us happy and whose action and disposition in life is to make others happy.
GUERREEO DOS Tuloy ang Laban will show you that life is beautiful no matter how hard it is. That for many of us, life will always be beautiful especially if we pray, trust that everything will be fine, continue to love and wait.
GUERRERO DOS Tuloy ang Laban is a movie composed of actors that may not be popular but they are all seriously good especially the PMPC Star Awards 2017 Best Child Actor, J. Sabenorio returns for his portrayal of Miguel, who brings smiles and joy to everyone he meets. Veteran Actor and Director Arturo De Guzman and new-comer Mia Suarez with a special cameo role by popular actor, Victor Neri completes the new characters in the sequel.
GUERRERO DOS Tuloy ang Laban is written and directed by multi-awarded director Carlo Ortega Cuevas who won such accolades as the Best International Filmmaker Festival of World Cinema in London, the Best New Comer Filmmaker of the Year at the World Film Awards in Jakarta, Indonesia, Best Feature Comedy in the Amsterdam International Festival of World Cinema.
If this reasons doesn't make you watch it then you are missing a lot, and i do mean A LOT!!!
GUERRERO DOS Tuloy ang Laban is slated to be shown in cinemas nationwide sthis November 2019.