A dedicated Korean fan for more than a decade now, I simply love everything about the culture that has fascinated me since I first watch ny first Korean drama, english subbed of course. Not even visiting Korea could assuage my love for the Korean culture, instead my fascination intensified, too bad I can't be in Korea every time I want. Thank goodness for SM Supermalls because over the years, they have indulged us by bringing Korean food craze, beauty stores and even BTS to experience the Korean wave without us flying to Korea.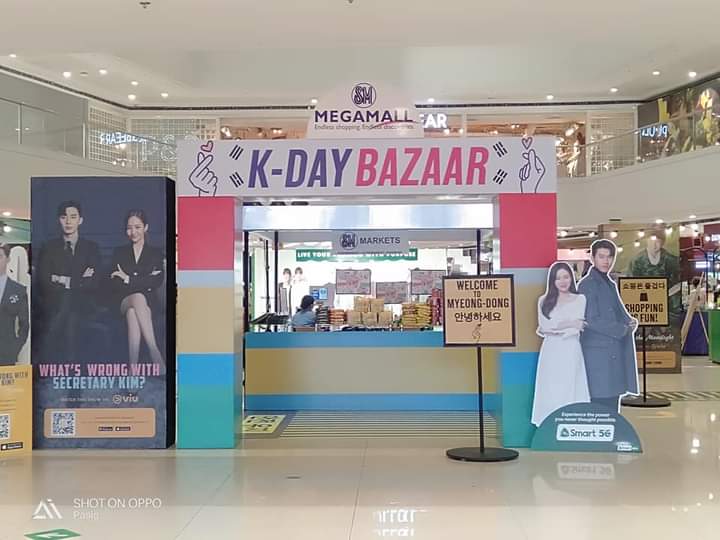 This July 1 to 18, SM Supermalls is letting us experience a fantastic journey by holding a Bazaar where we could experience the Korean Wave with standee and photos of our favorite actors and actresses, discounted K-Beauty essentials and K-Goods for fans of K-products and feel as if we are in Myeondong. Even satify our K-Food cravings with a variety of food stalls available in the K-Feast and gorged with Bingsu desserts and Snacks, and yes even enjoy a bite of Korean Cheesy Garlic bread.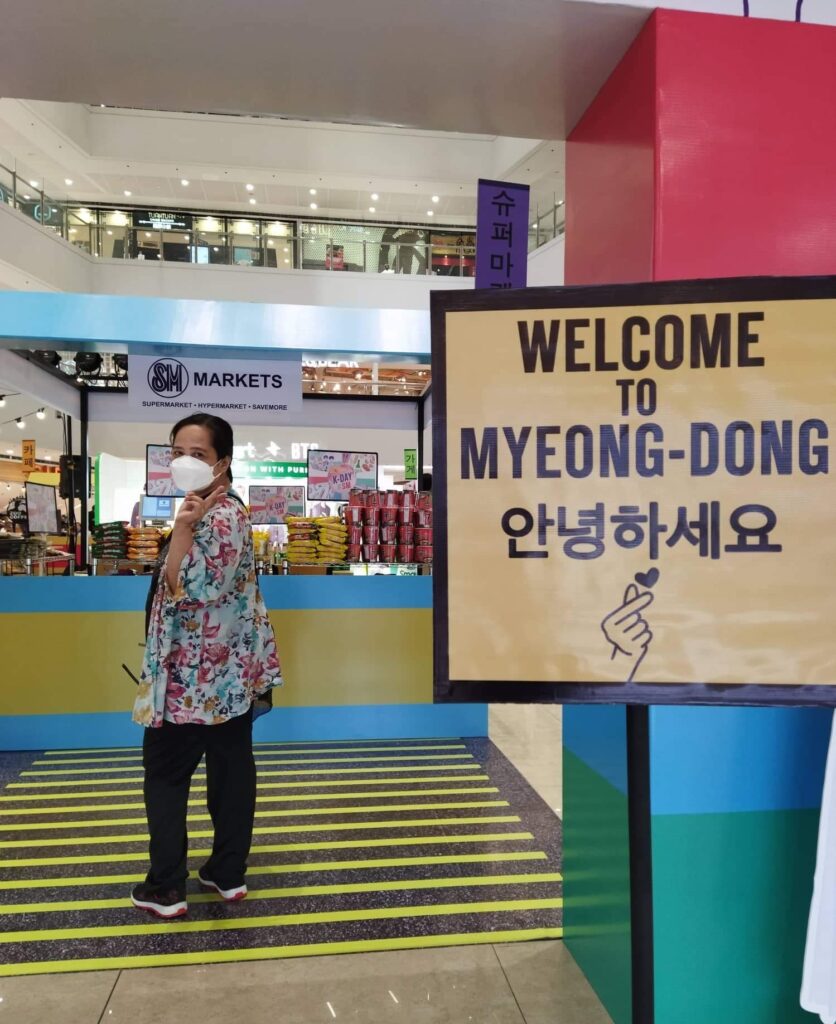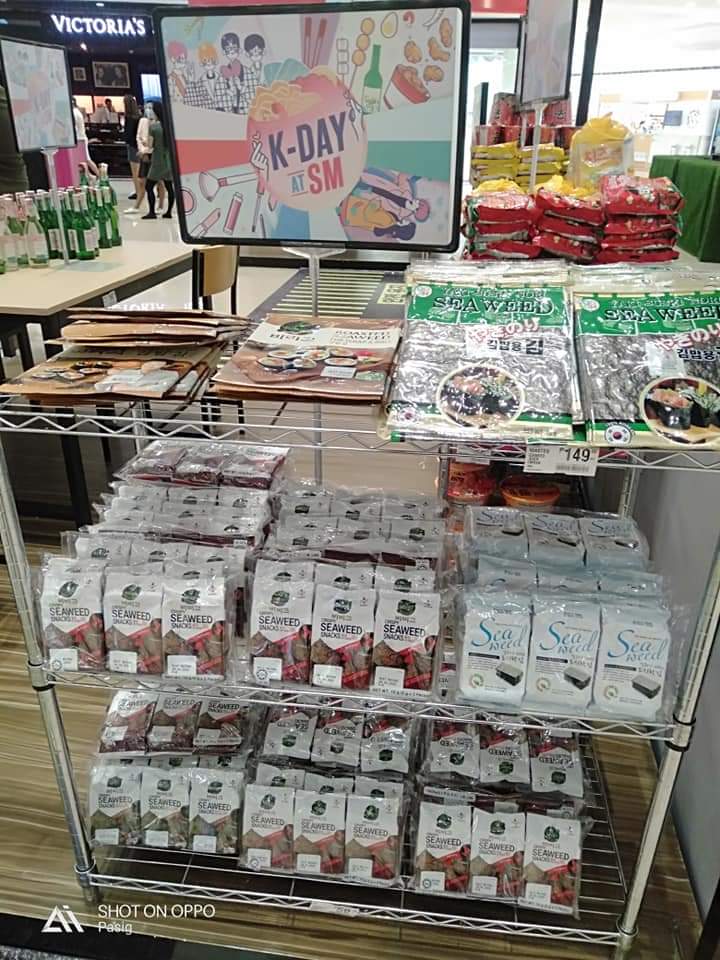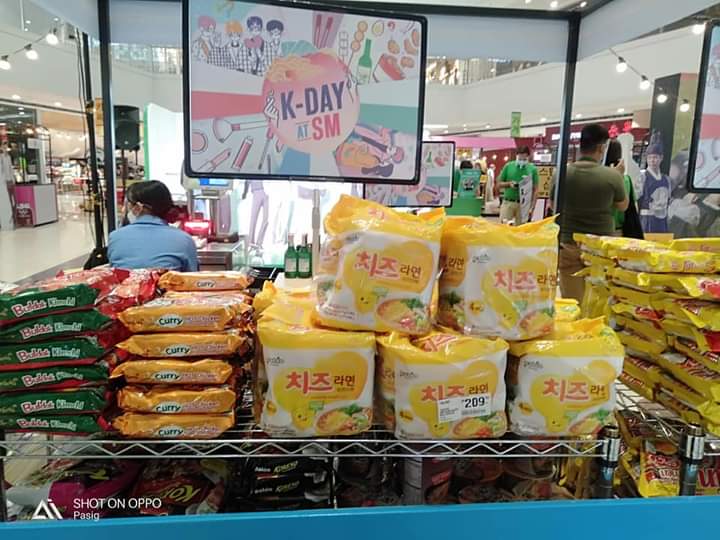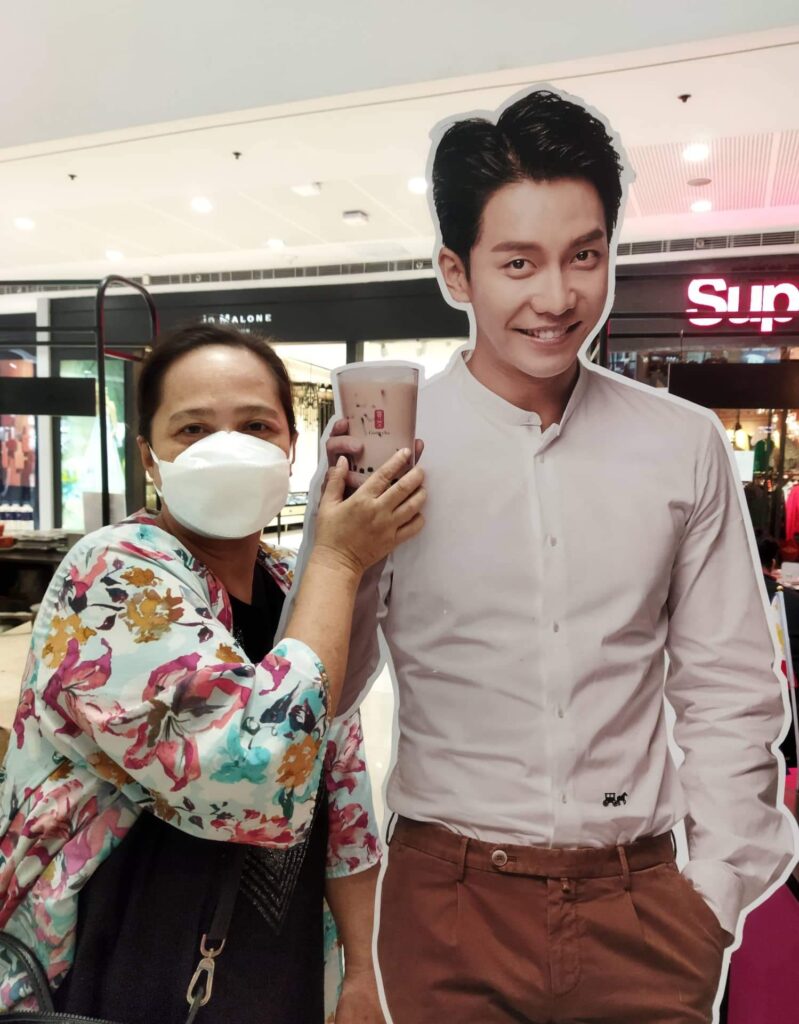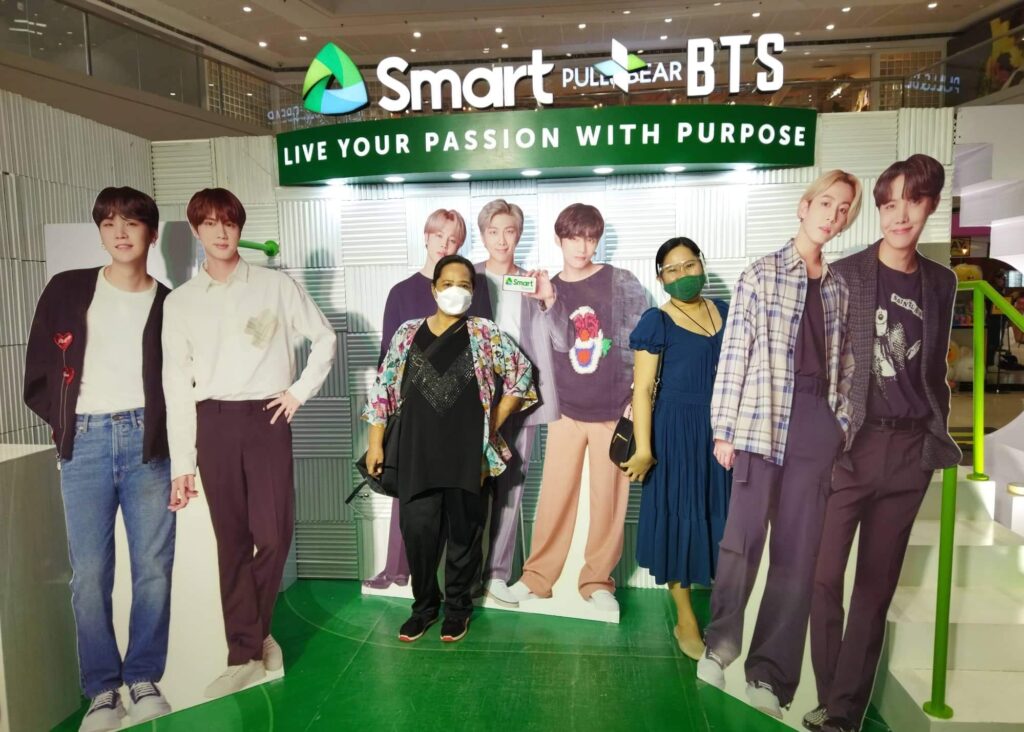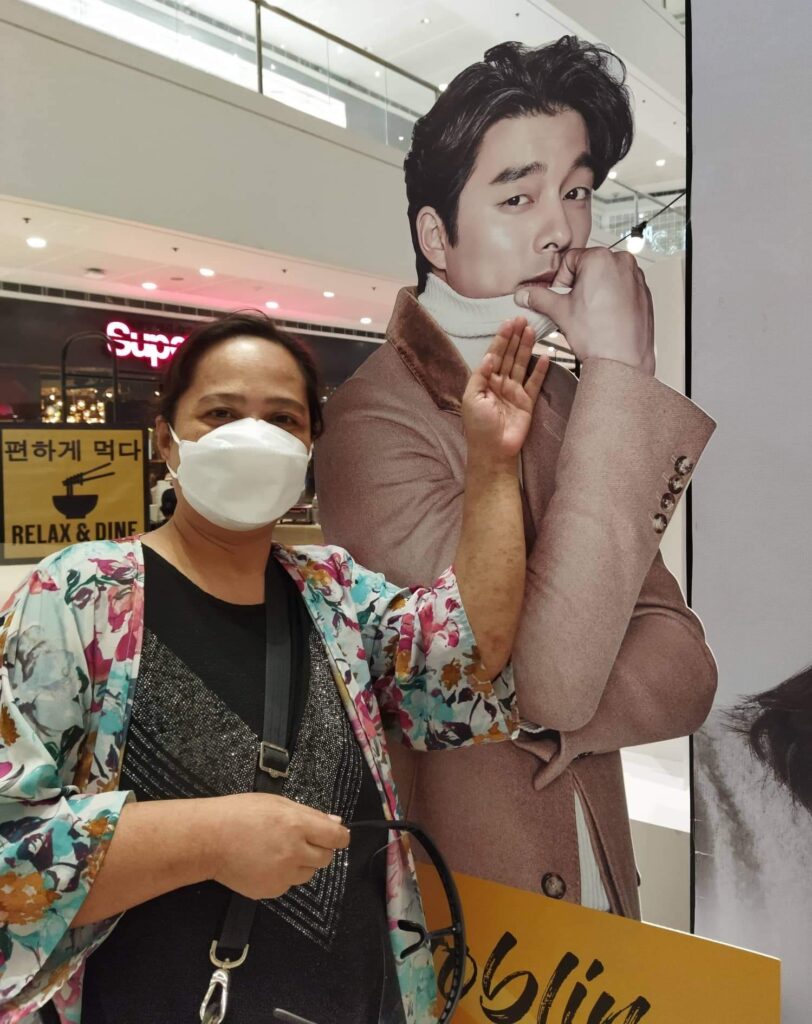 Wanna join me in a K-Adventure? Here are the six ways and things I did to indulge the K-fan in me as I spend one fine K-Day at the K Bazaar at SM Megamall which you can do to as you still have until July 18 to experience all these.
Of course, I enjoy and experience all things Korean with the #SafeMallingAtSM protocols observed by all the participating stores in the Bazaar.
Visit the BTS Pop-Up: Map of the Soul Showcase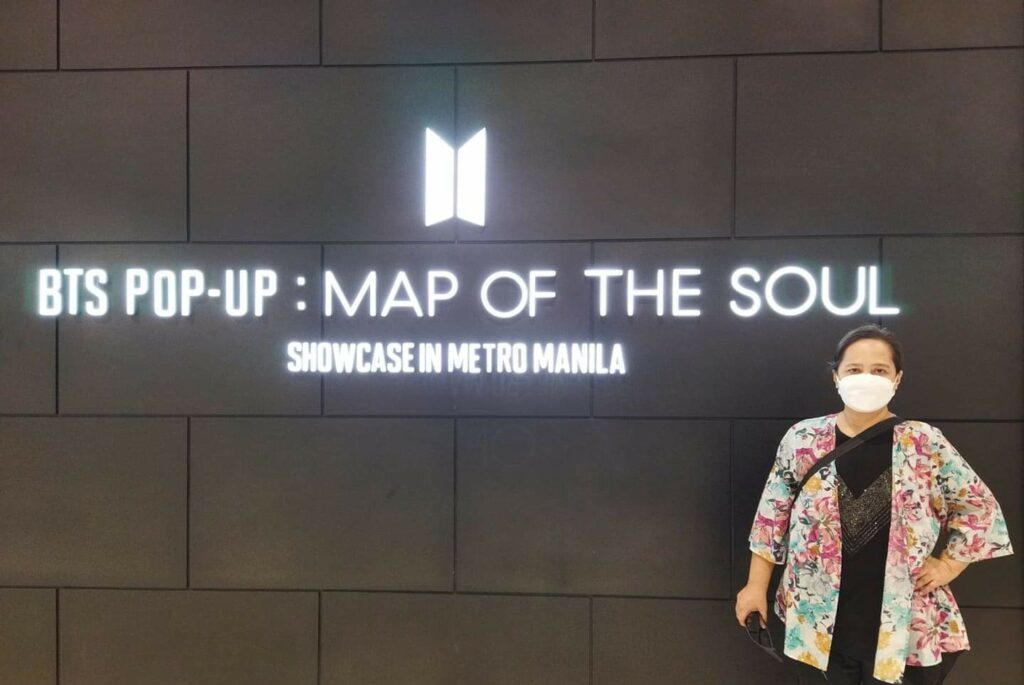 To be honest, I'm a Titas of BTS or an Ahjumma PH ARMY. When news sptead like wildfire that a BTS Pop up Store is opening at SM Megamall, I was one of those who werr excited, more than my two nieces actually. This BTs Showcase has a limited run only and with the pandemic, I thought i wont be able to visit. But surprise, surprise, an event made it possible for me to visit the store! Theres no need for me to preregister online and wait for a few days.
Inside the stores are over 400 different products of TinyTan goodies, song-themed merch, and so many pop-up store exclusives that will make an army go loco.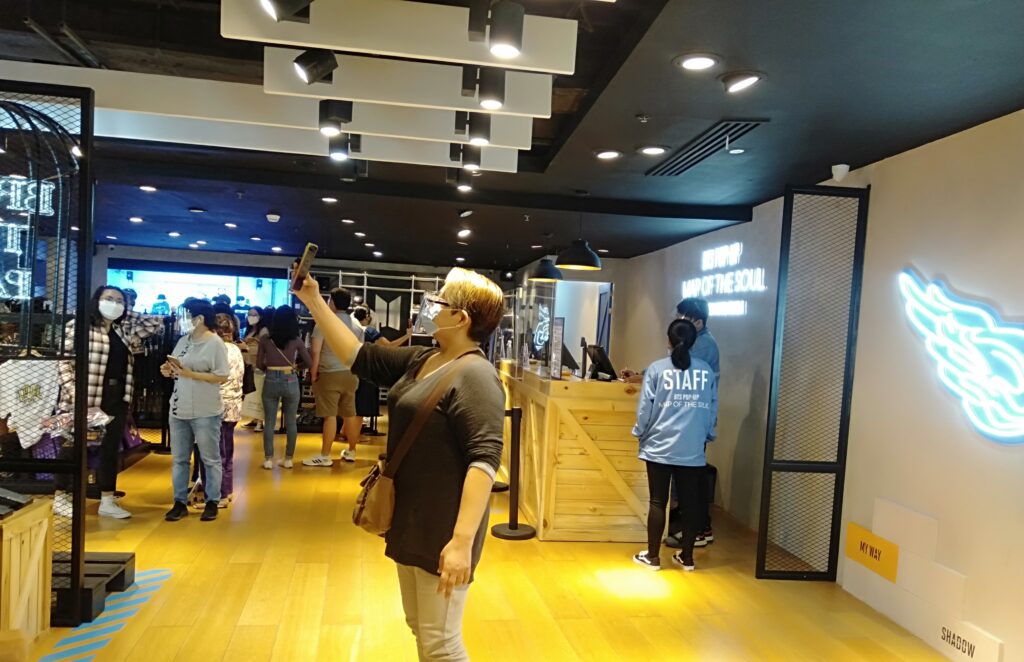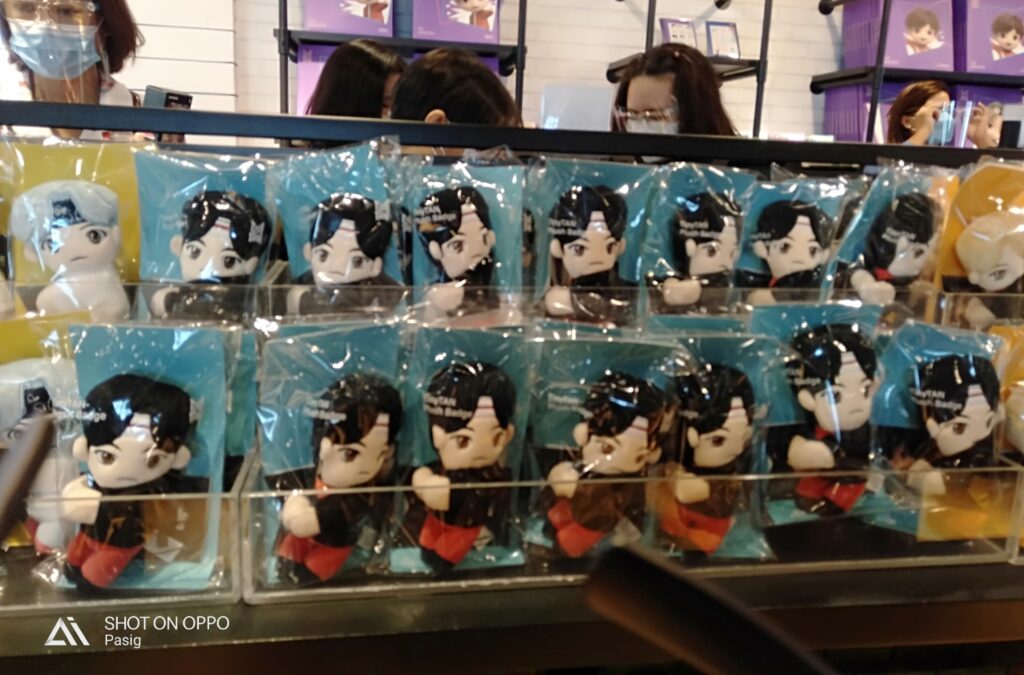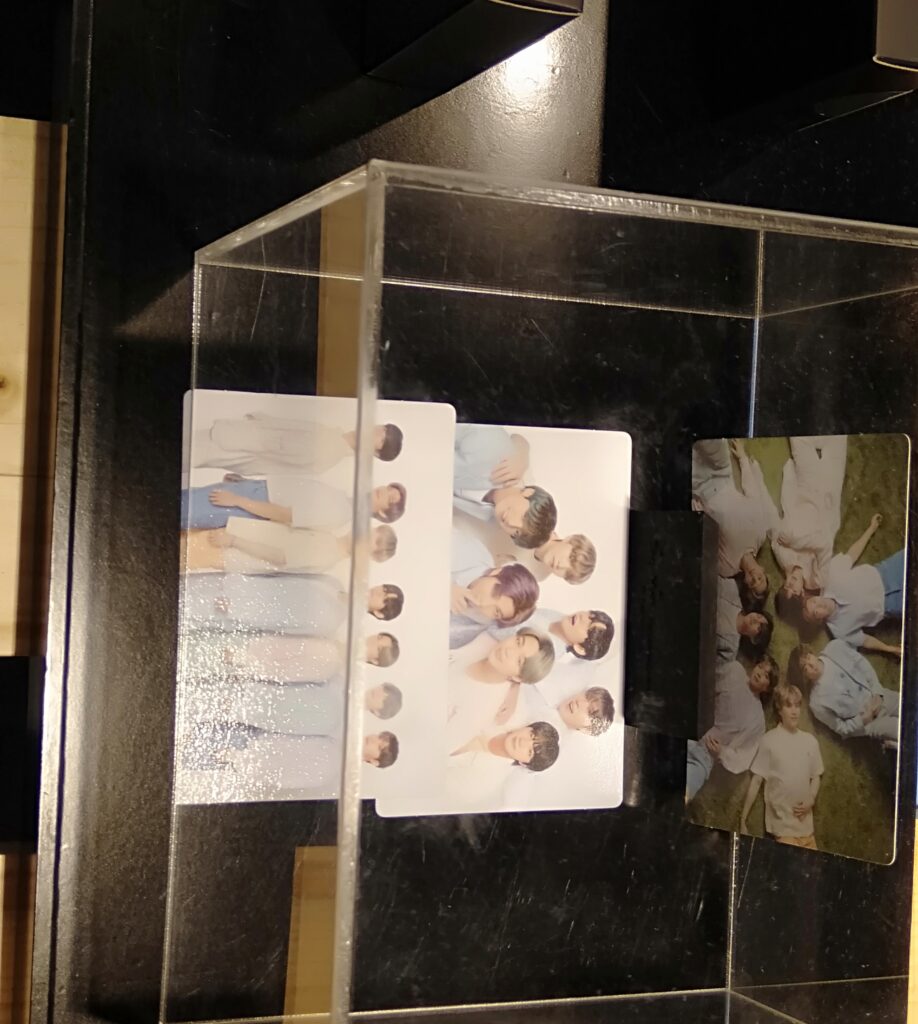 Instagram-worthy spots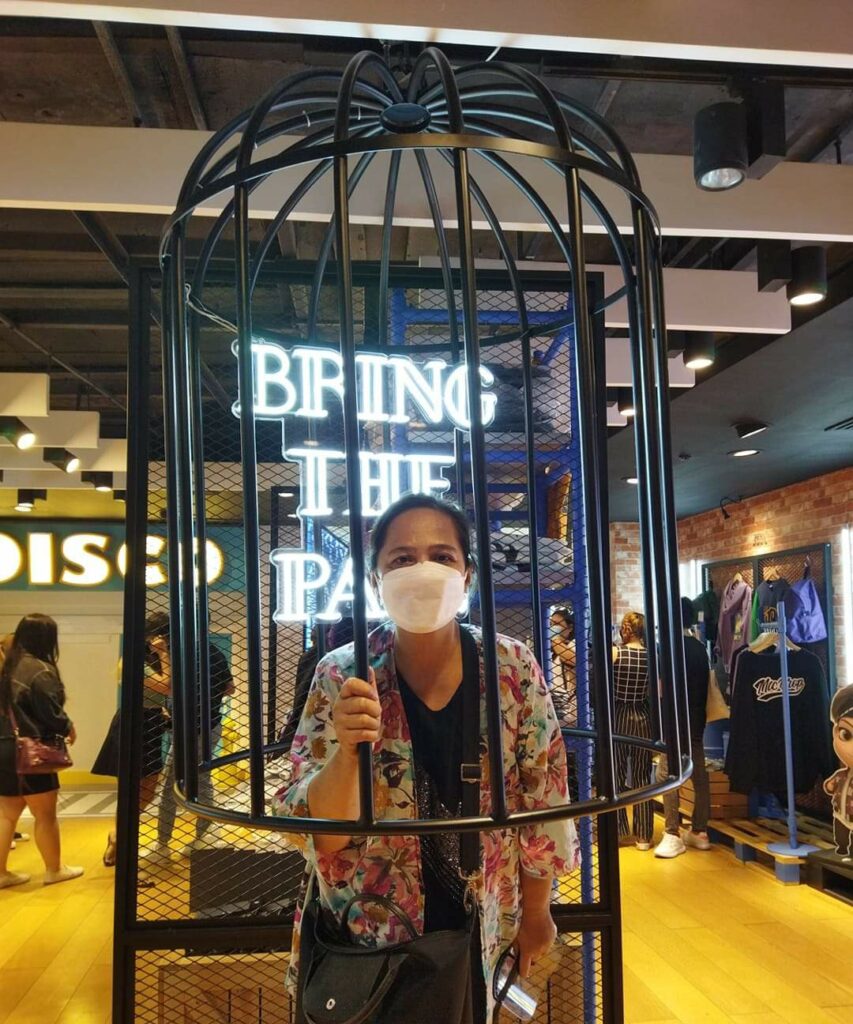 Of course, I spent my time in the stores by having selfies at the various photo zones, especially the "Dynamite" zone with the iconic DISCO sign that was in the music video and with the tiny palm tree and the fire hydrant to boot!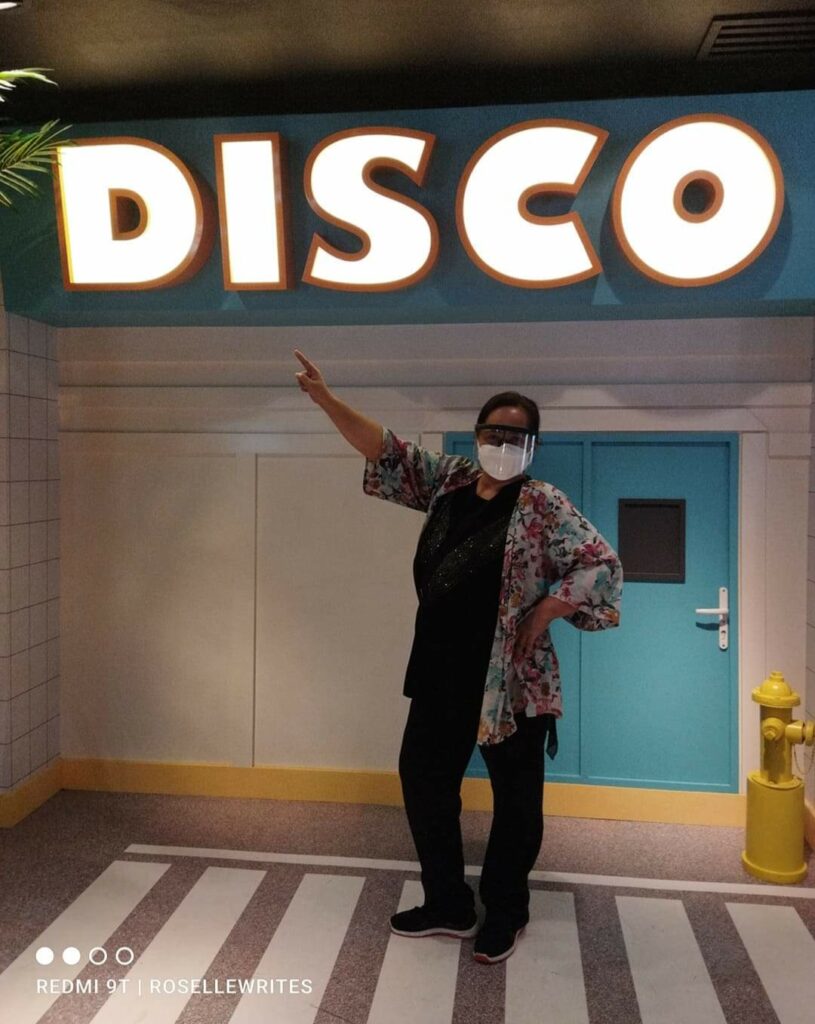 But my favorite is the TinyTan sign with the super-duper cute character standees that I'm tempted to take home. What is more amazing is that in the back wall of the store are TinyTan videos being projected on it. Makes the shopping more fun and enjoyable. One piece of advice, bring lots and lot of money or take your credit card out of your hidden place because you would want to splurge.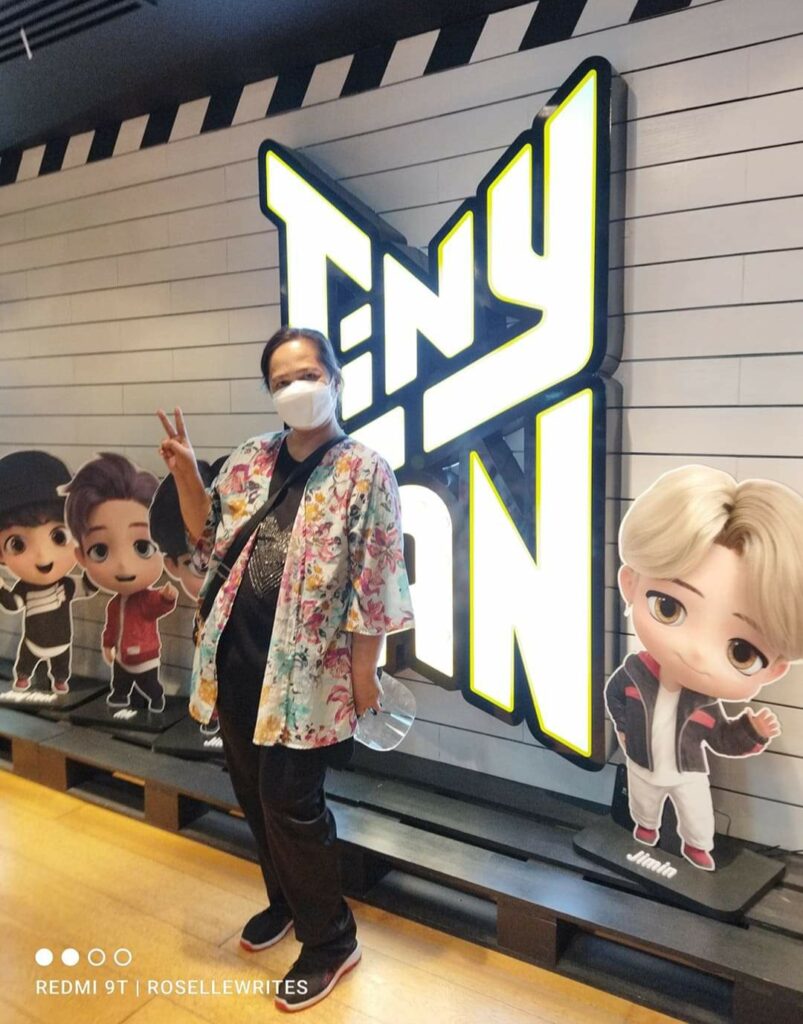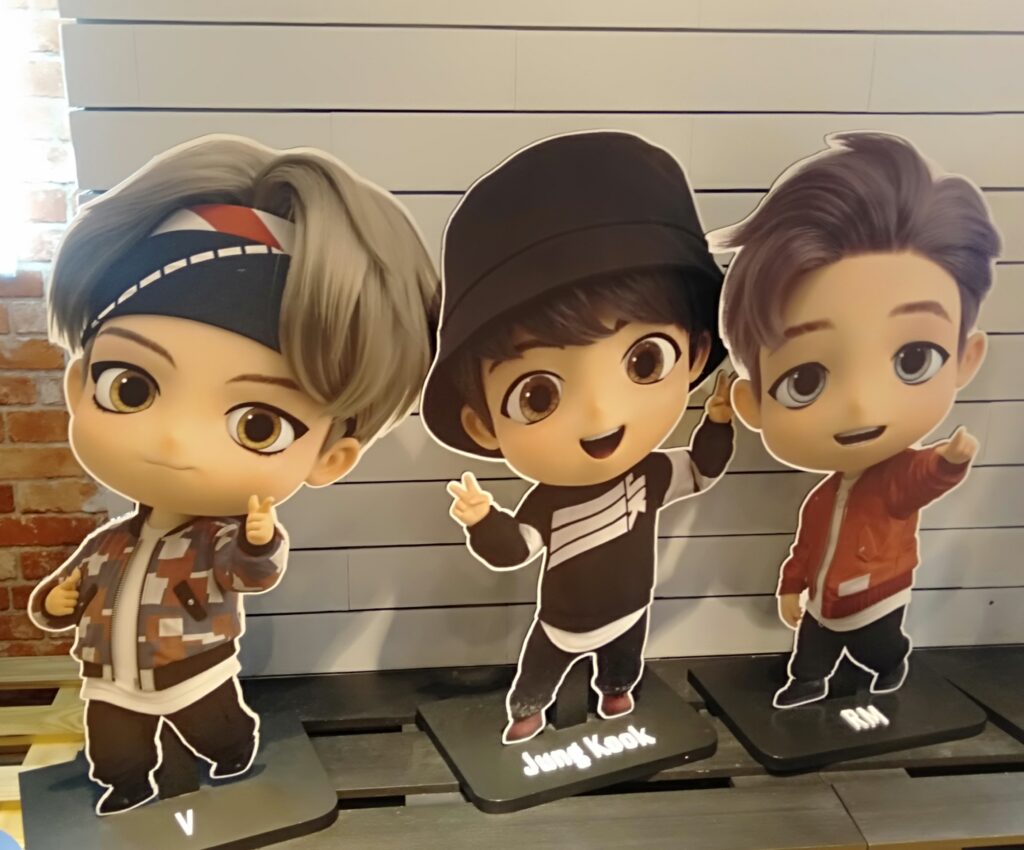 This showcase will only be until August 29, 2021 so you better hurry!
Have a K-Beauty Feast with beauty products from The Face Shop and Innisfree
One of the thing i love the most about the Kpop culture is their widest range of beauty products. There are so many of them that you want to try everything out. You will really thank your lucky stars that SM has brought to Manila The Face Shop and Innisfree. Isn't that great? Even in Seoul thus two beauty store are popular.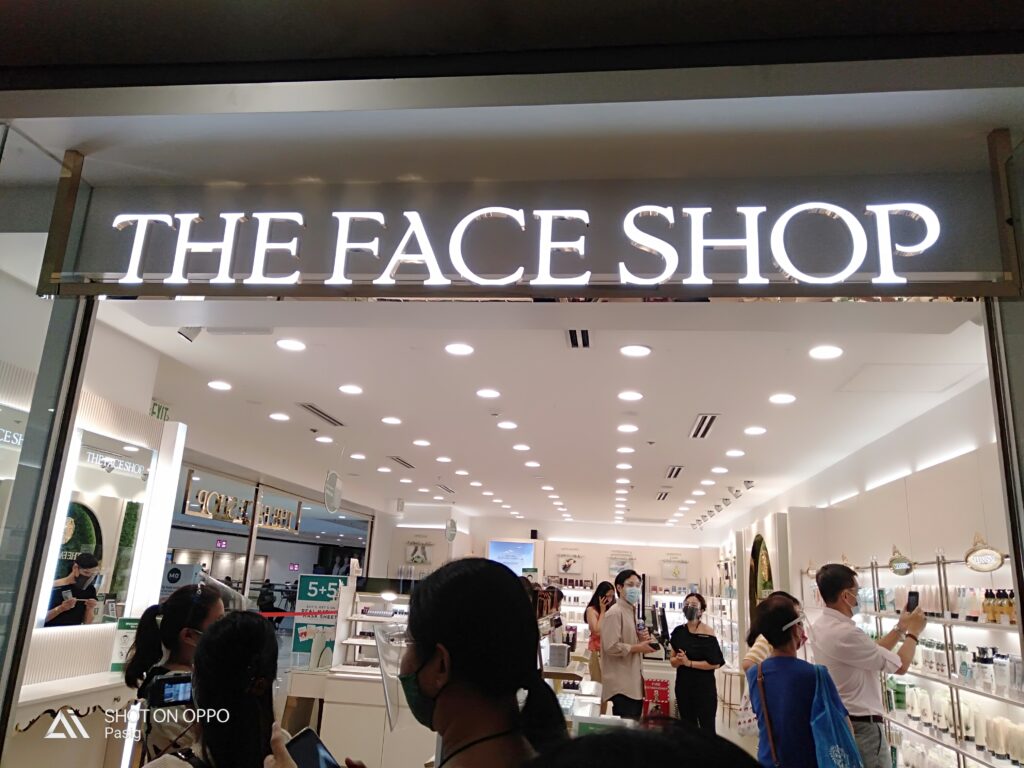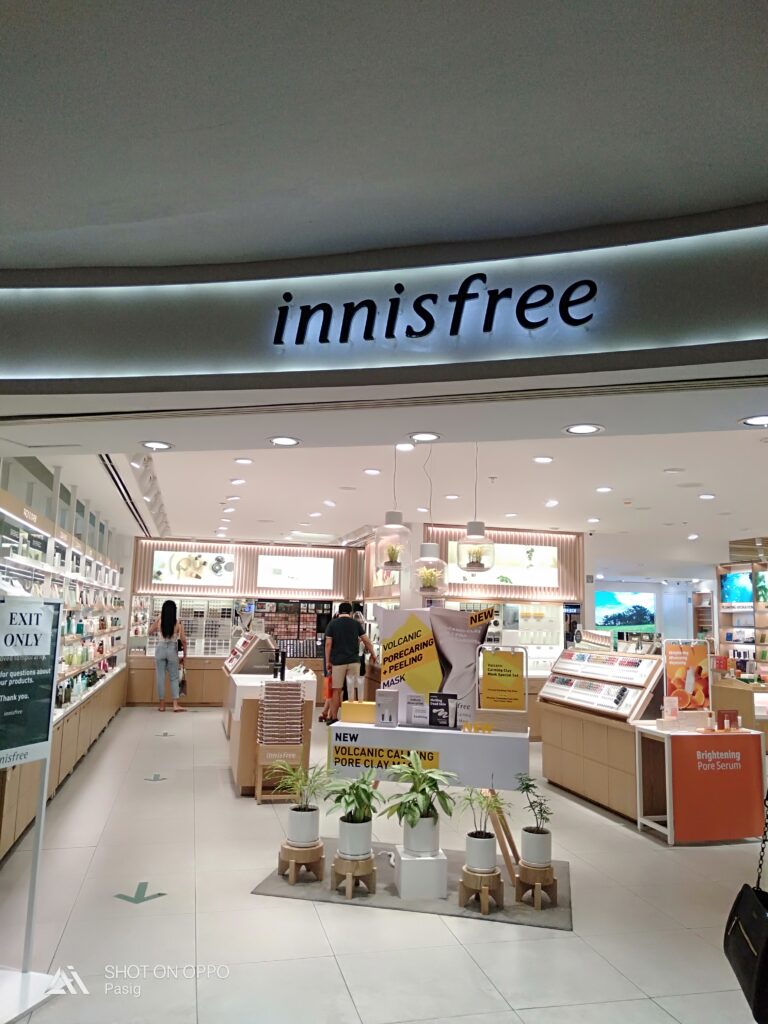 As a famous South Korean cosmetics brand they are always in the forefront of the latest in skin care.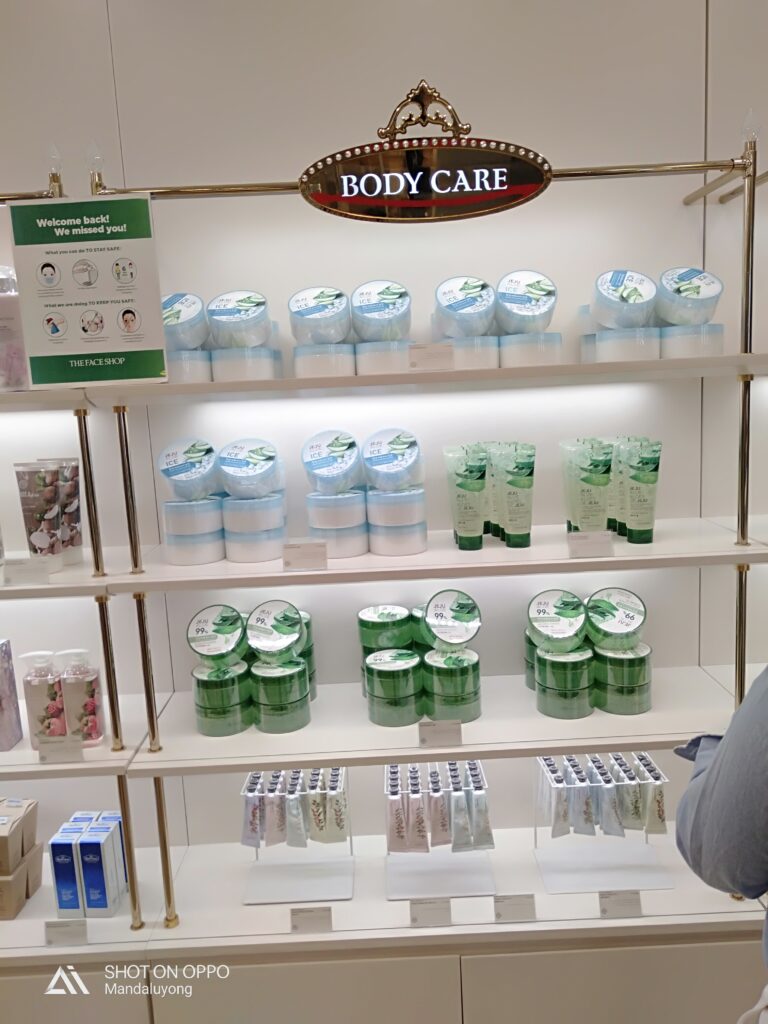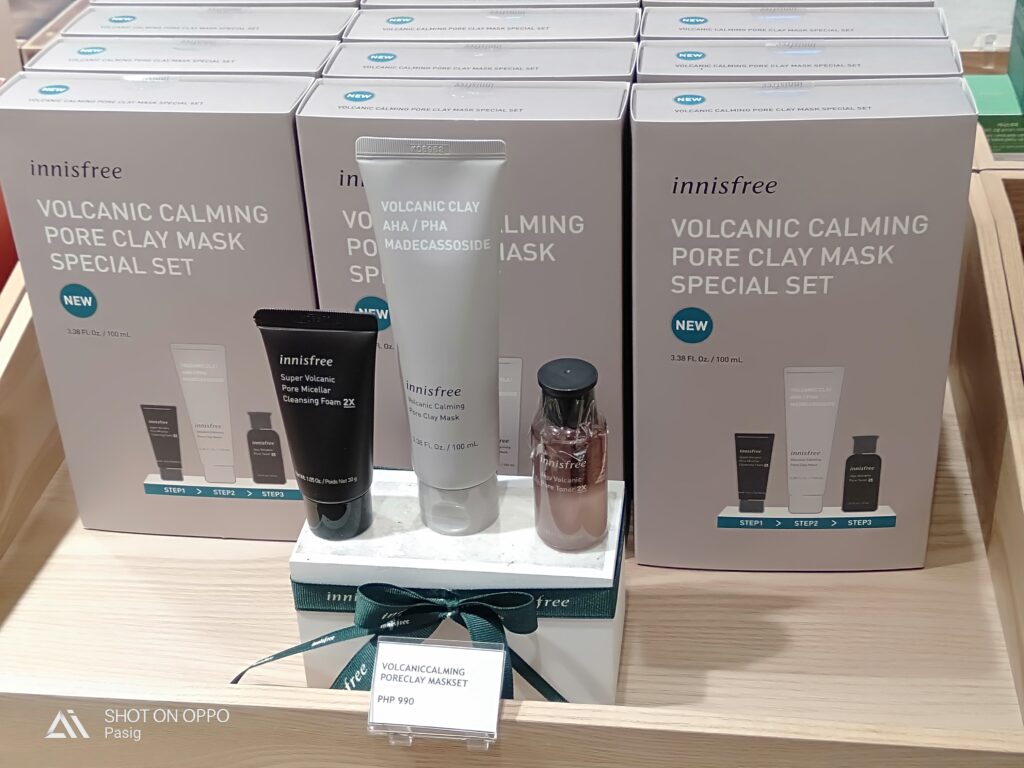 For this month, The Face Shop is having a buy ine take one sale with The Face Shop Rice Water Bright Cleansing Foam. This is a great deep foaming cleanser good for Normal to Oily Skin which effectively cleans, removing all the dirt, excess oil, pollution, makeup traces, and dullness, leaving the face fresh and clean.What more It definitely brightens up the skin.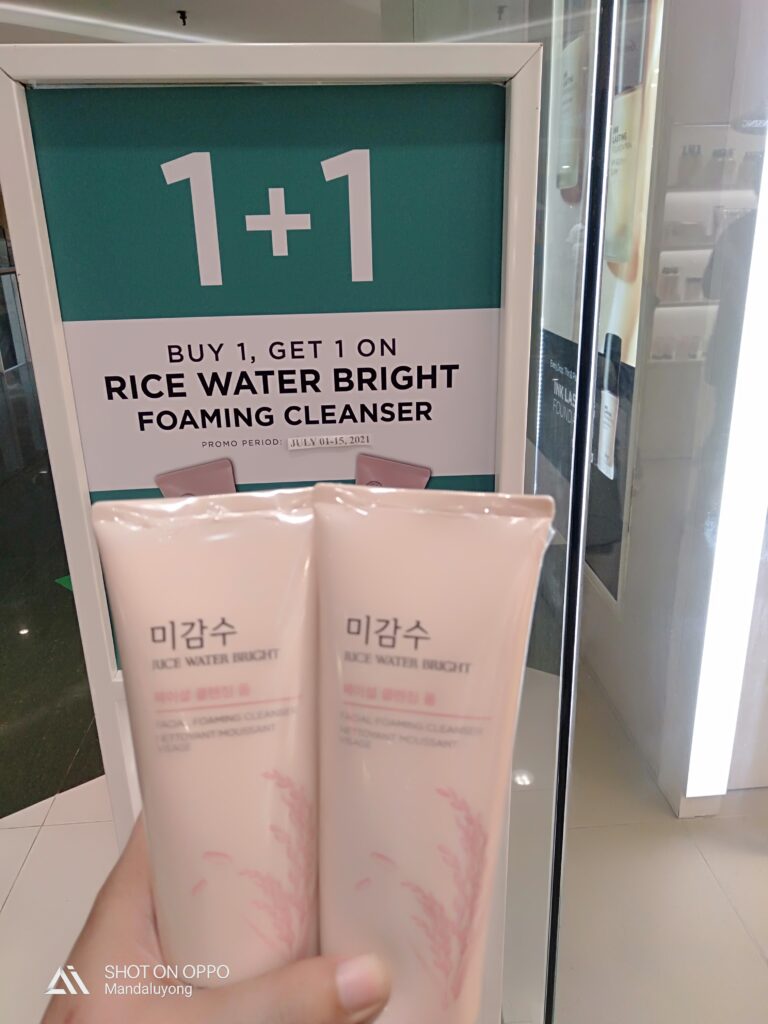 The Face Shop also has the best cushion make up available.
At Innisfree, the products I love the most is their Green Tea Serum line. It doesn't nake my skin itch. All the products at Innisfree are products formulated with a blend of science and nature. They have a versatile range of products starting from cleansing oils to hand creams and also have a wide range of makeup products. products formulated with a blend of science and nature. They have a versatile range of products starting from cleansing oils to hand creams and also have a wide range of makeup products. Gently towel-dry your face after cleansing, and immediately pump out Green Tea Serum 2-3 times and apply over your face. This replenishes your skin which is likely to be damaged after cleansing with necessary moisture and oil, and helps the skincare ingredients reach the corneum.  It provide excellent moisturising benefits to the skin.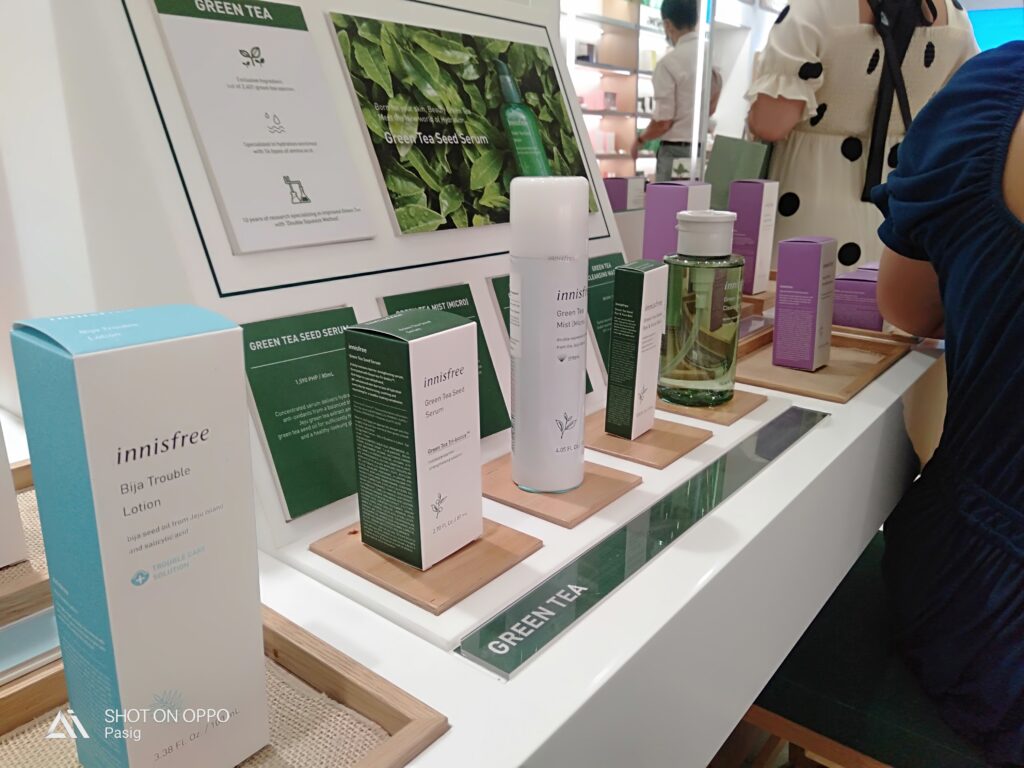 Enjoy the Korean vibe of eating good food with K-Eats
I appreciate Korean Foods, spicy most of them might be. At the Bazaar, you can eat Korean famous Samgyupsal like those offered at Soban K-Town Grill.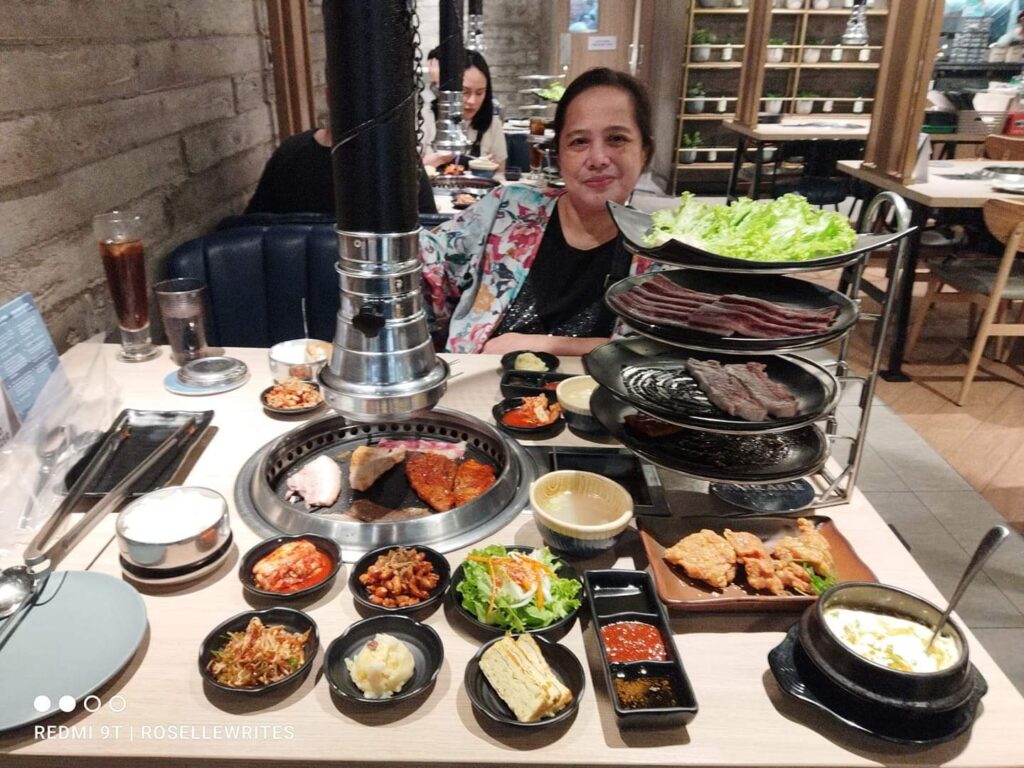 Soban Samgypsal Set is the best. Everything is laid out on your table, and all you really need to do is grill. If you're not up to it, you can have the staff grill the pork belly right on your table before giving it a go. You really feel as if you are in Korea and the idea of grilling your own meal adds another layer to your Korean dining experience at Soban.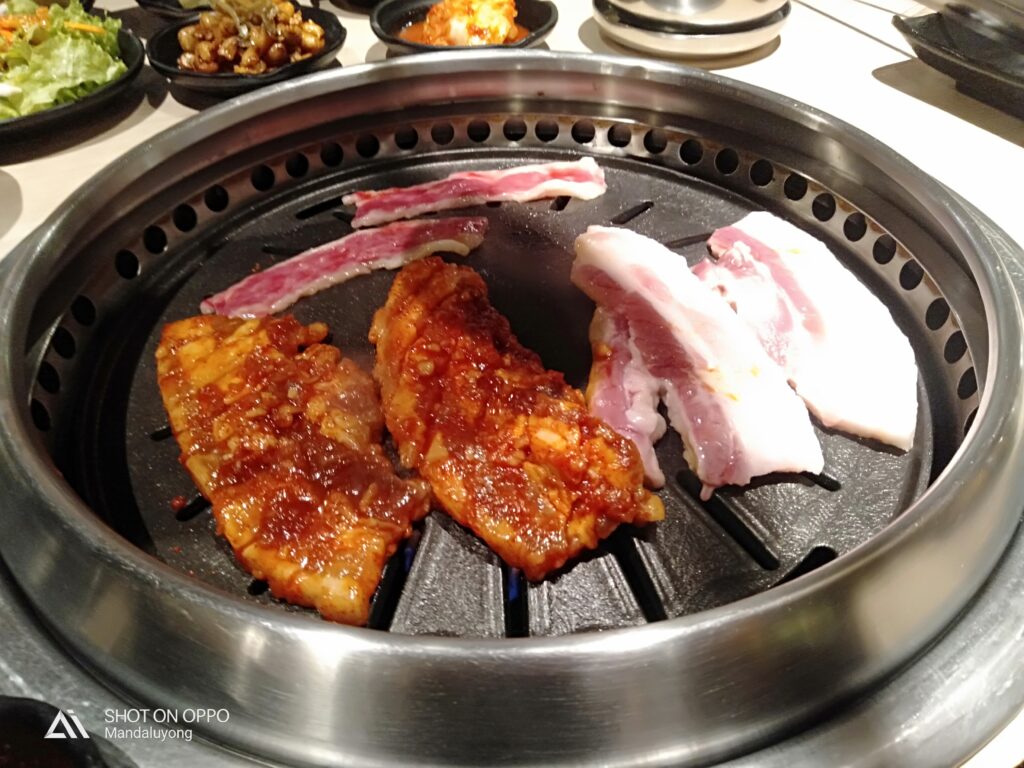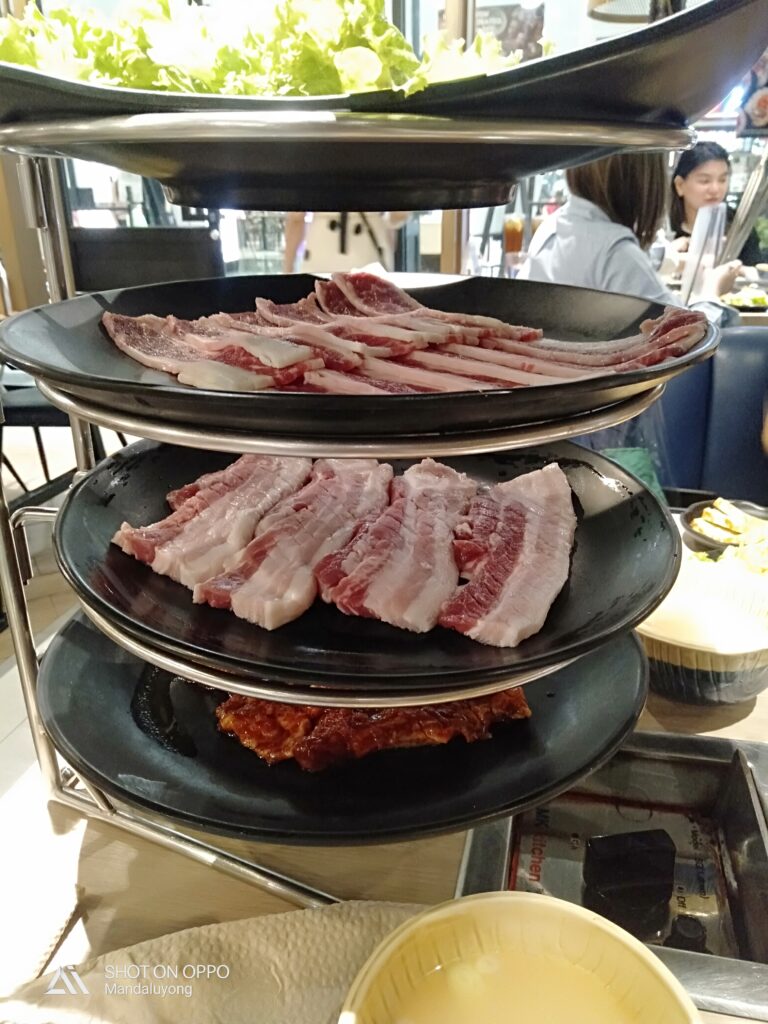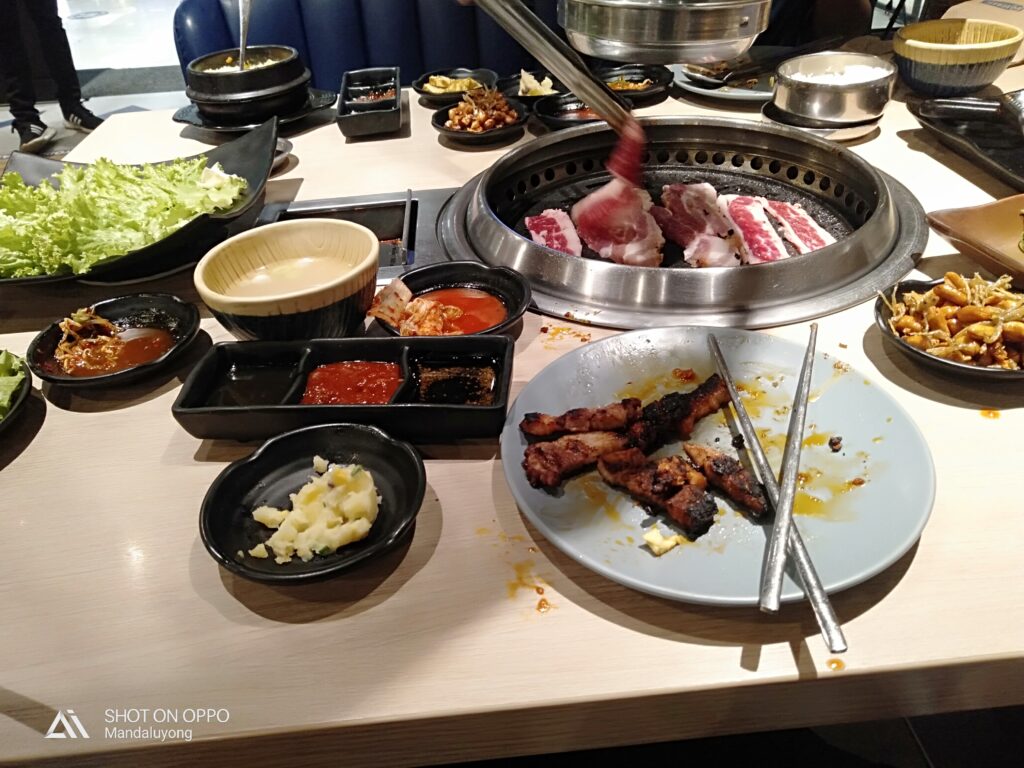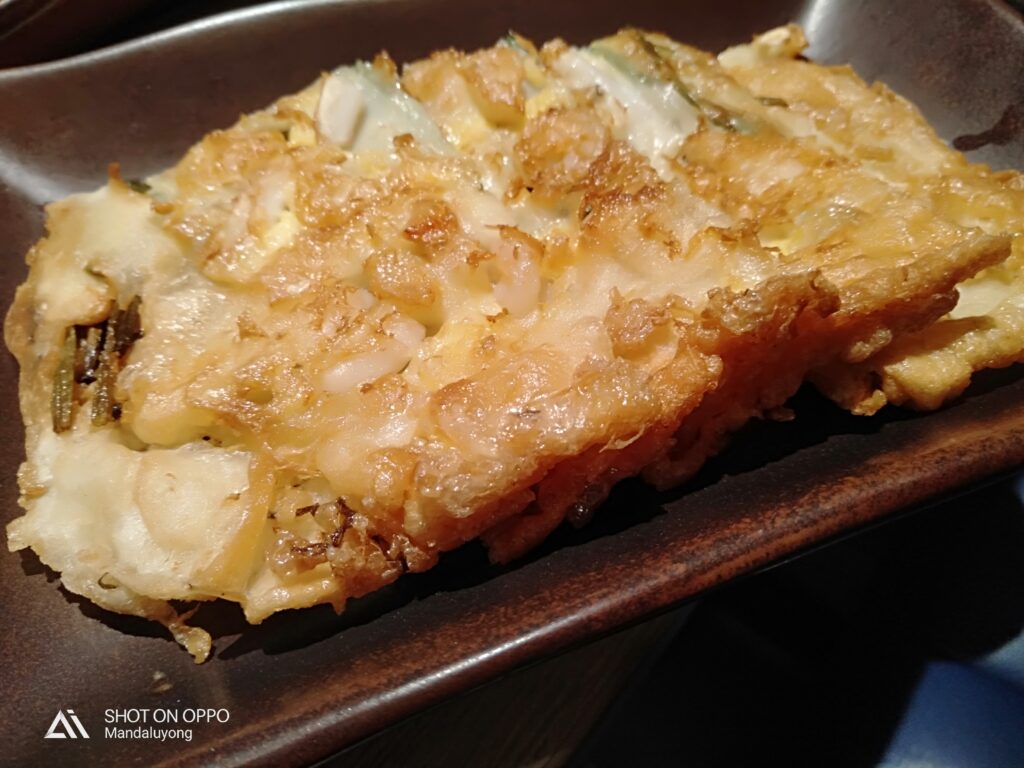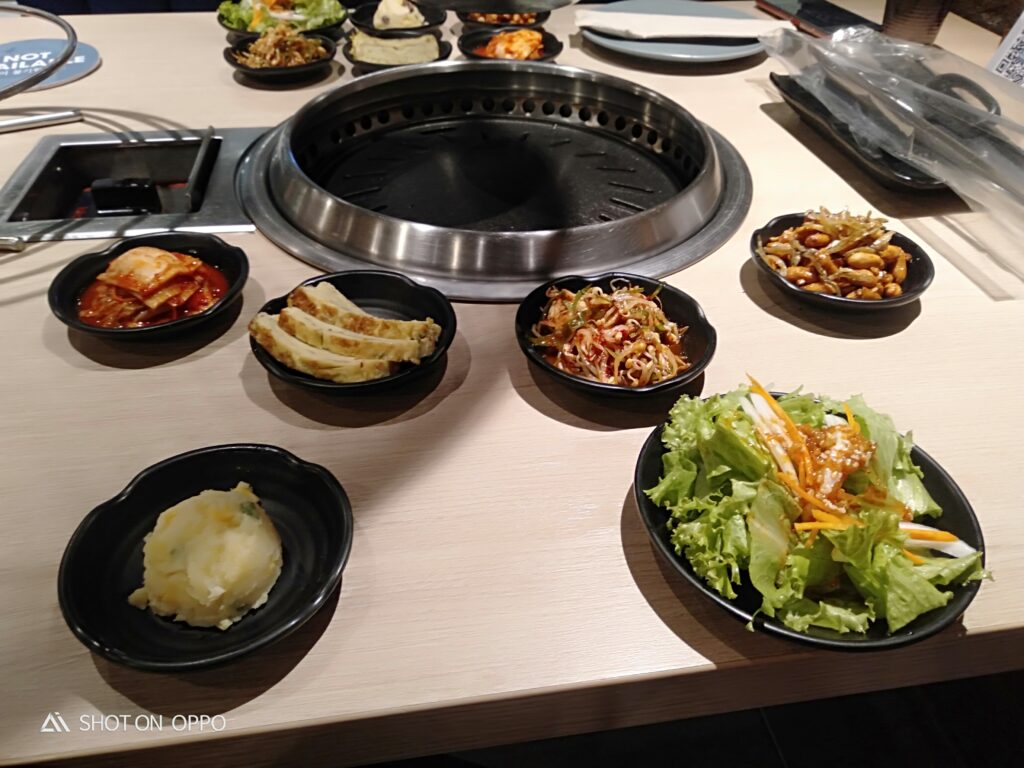 And good news, with a minimum spend of PhP 1,500 you can get free 6 pcs Kimbap at Soban Megamall from July 1 to 18.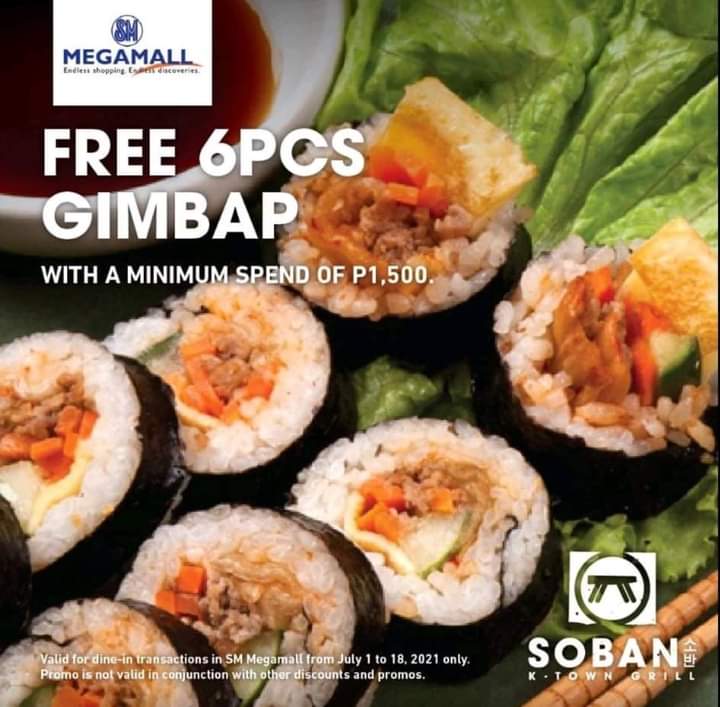 StayKChon at Bonchon
Wanna know the authentic flavor of Jeonju's bibimbap or the ubiquitous chicken of Seoul?
Bonchon is bringing to you these flavors in a box, a beautiful and delicious adventures. Inside this box is a bibimbowl of your choice, two piece of the famous Bonchon chicken, a special BlackPink edition of Pepsi, cards to remind you of Korea.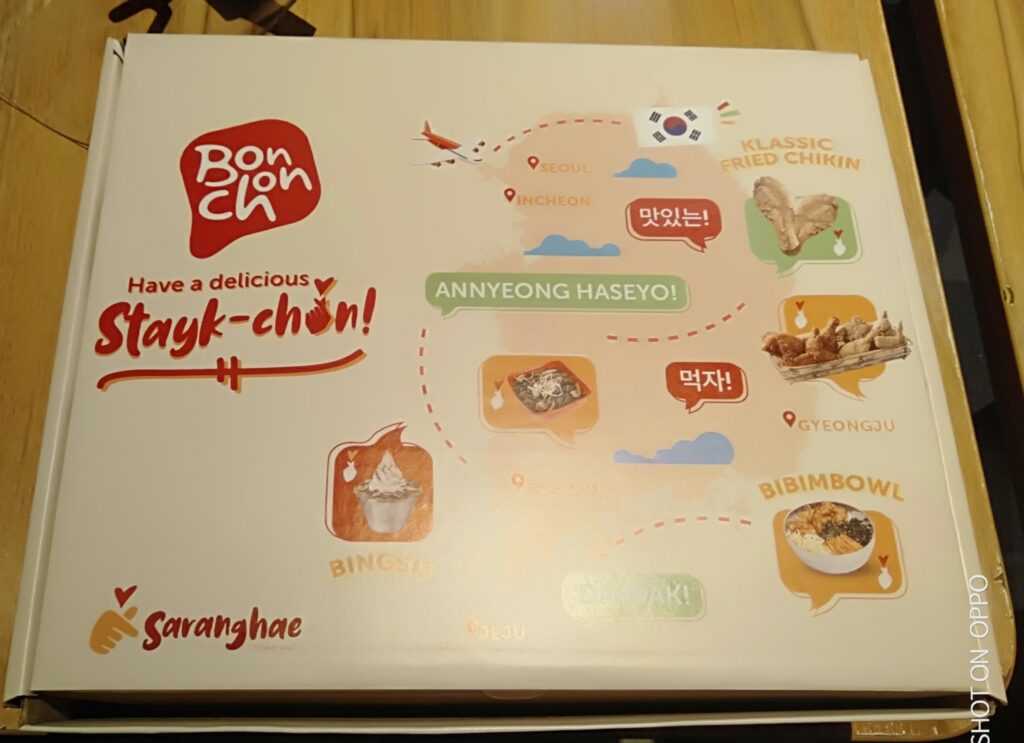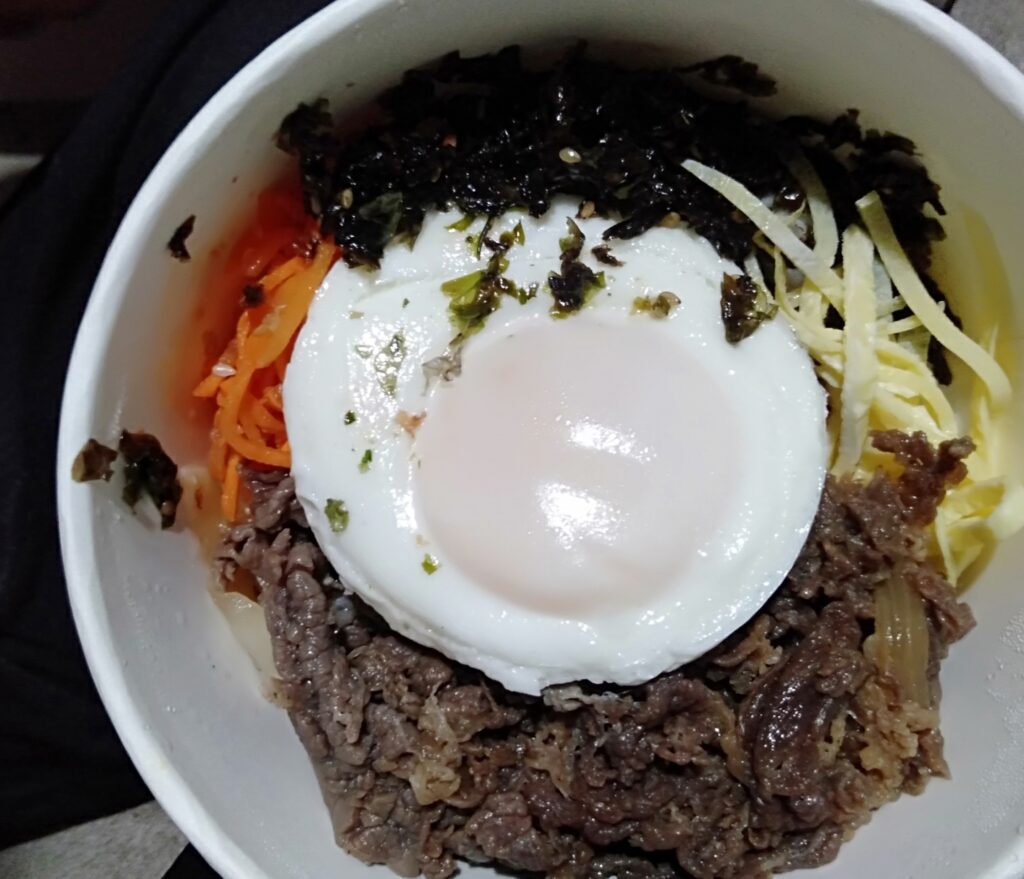 Yes, this Bonchon box is an adventure, giving you the complete Korean experience with a tour to favorite Korean destinations!
Experience the Bingsu cold adventure at Hobing
If you love shaved ice cream in all its many forms, you can experience the snow-like bingsu, the very popular korean shaved ice cream only at It was a bingsu heaven when we get to taste all these!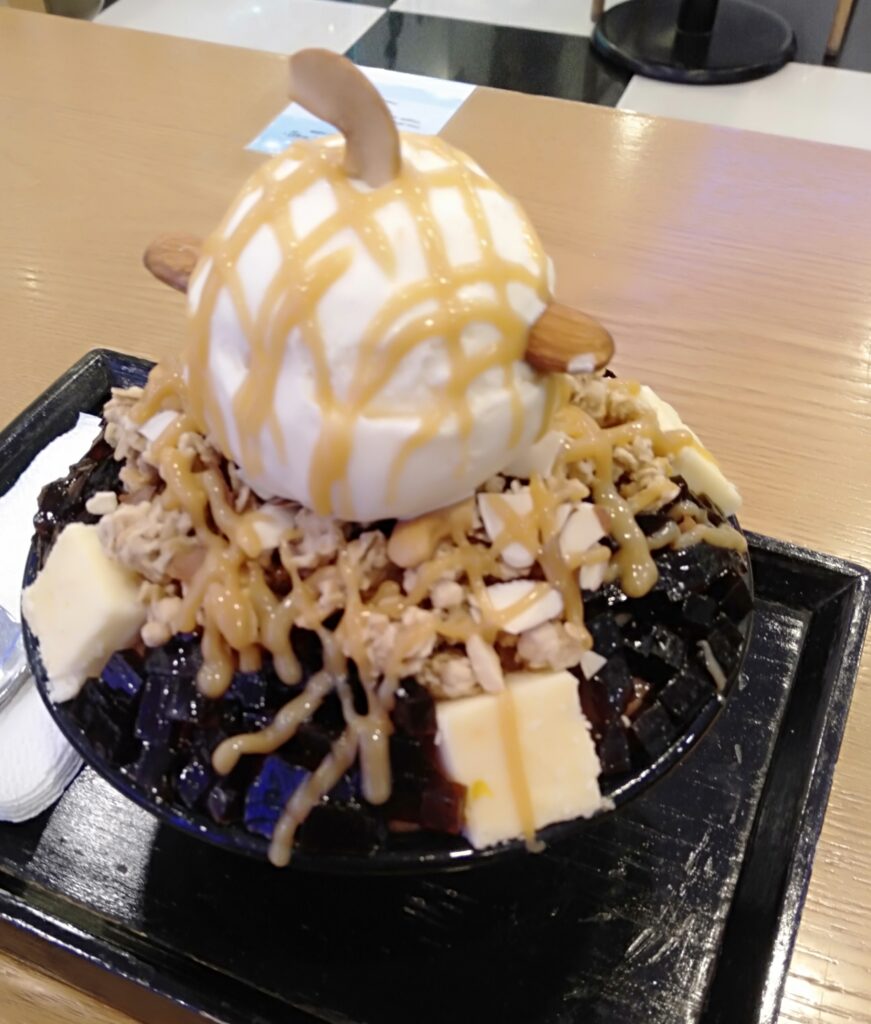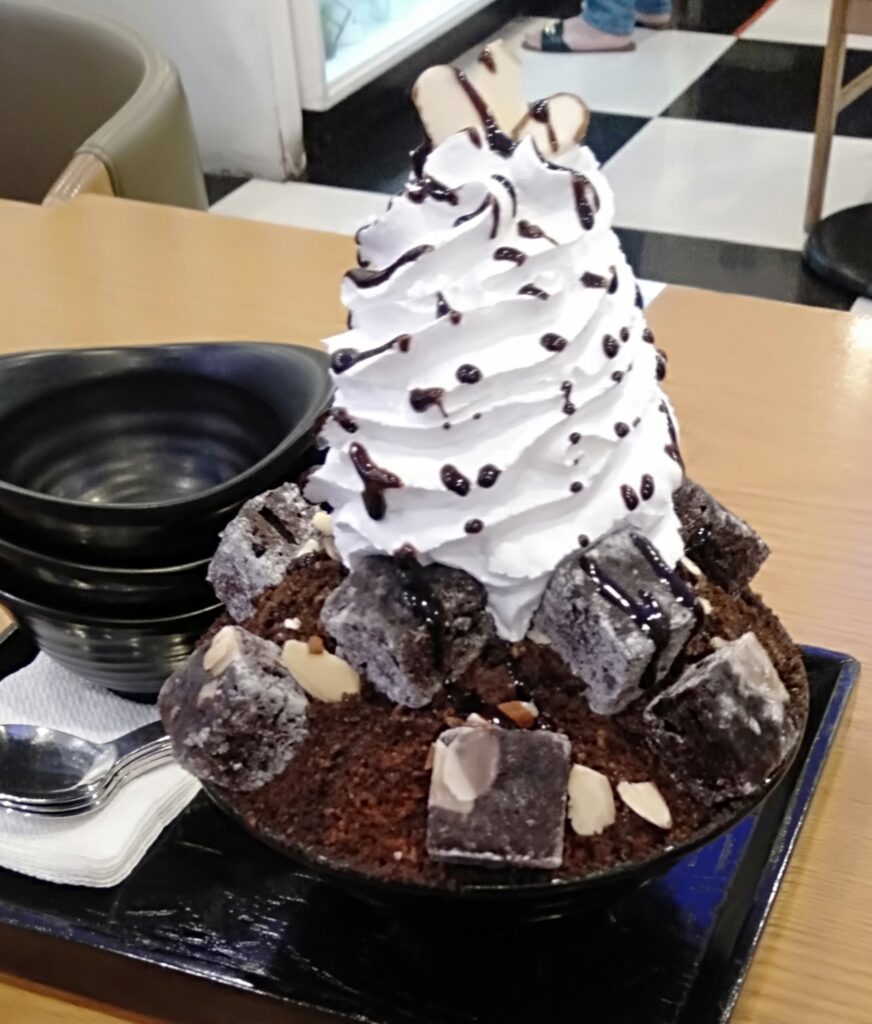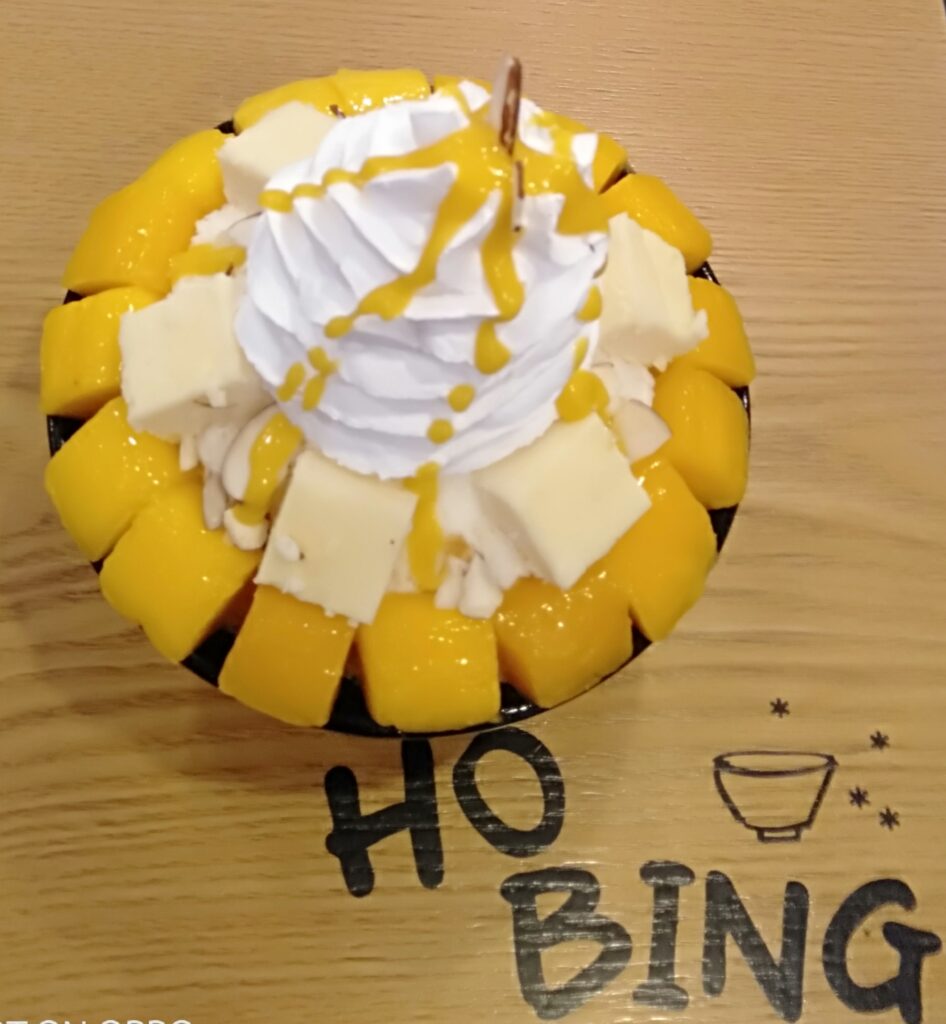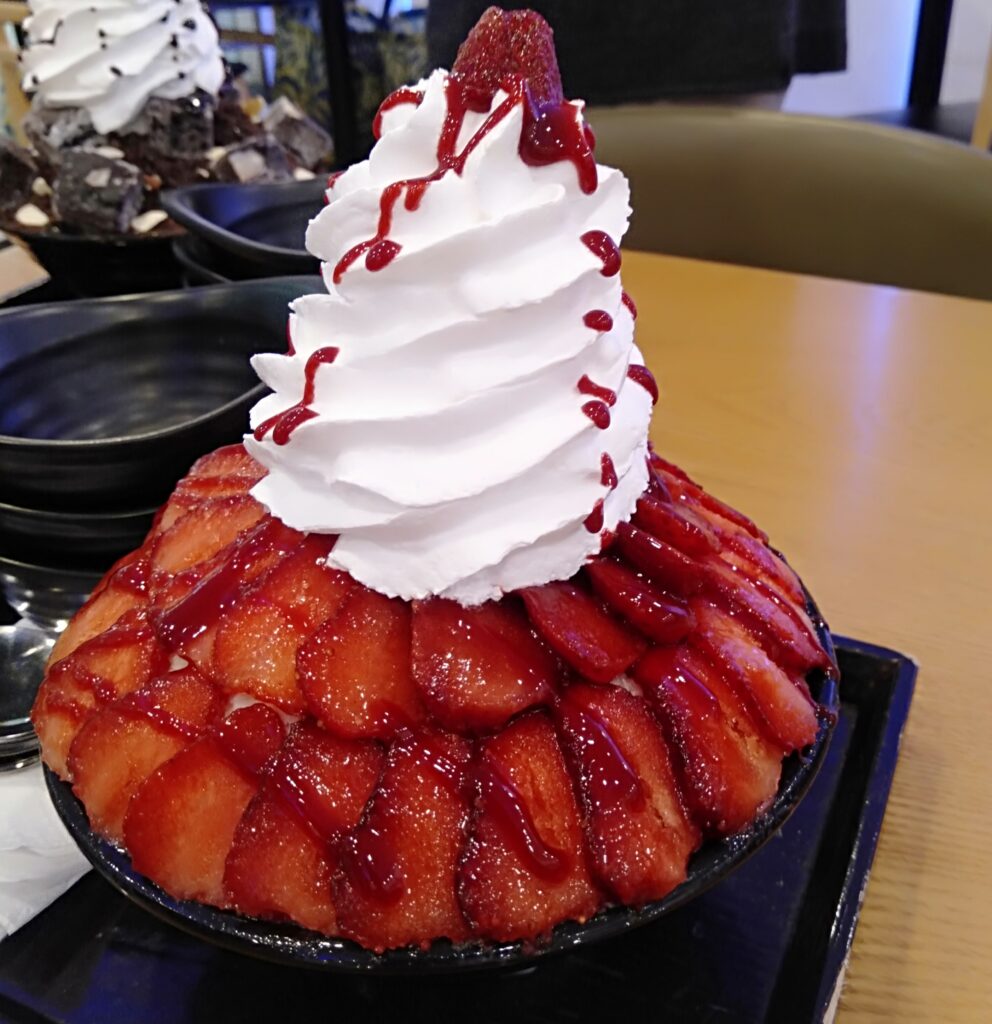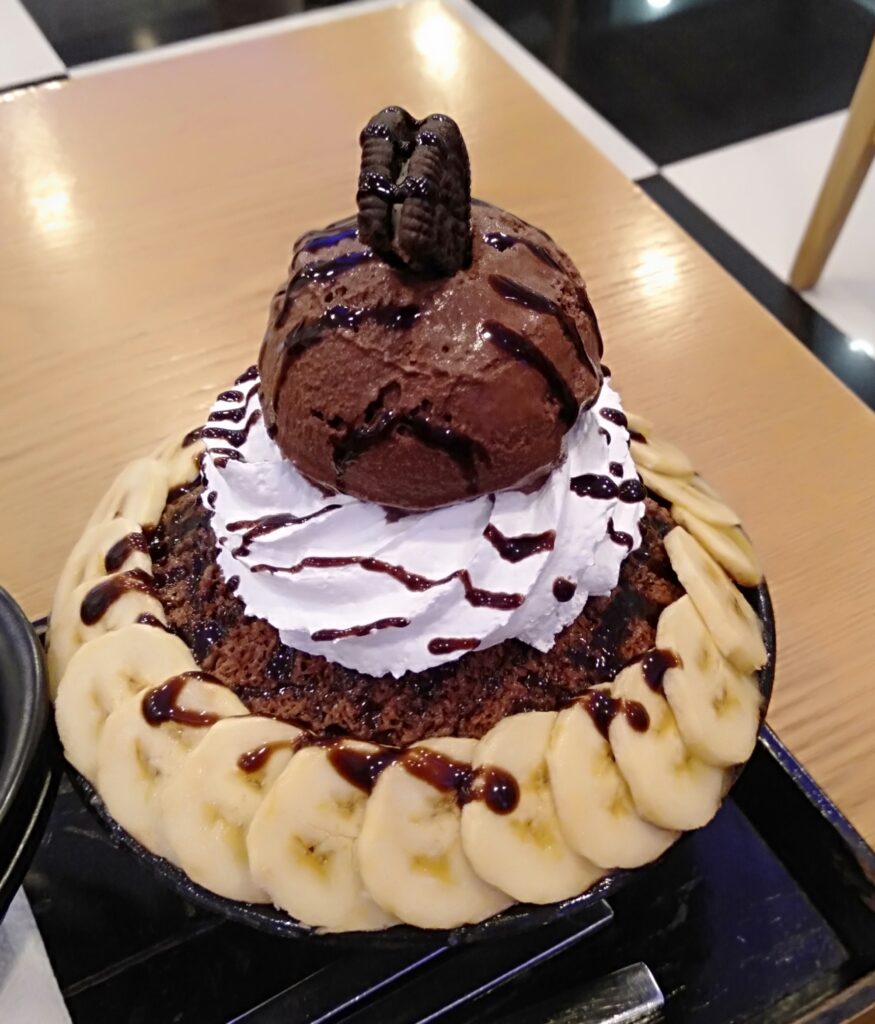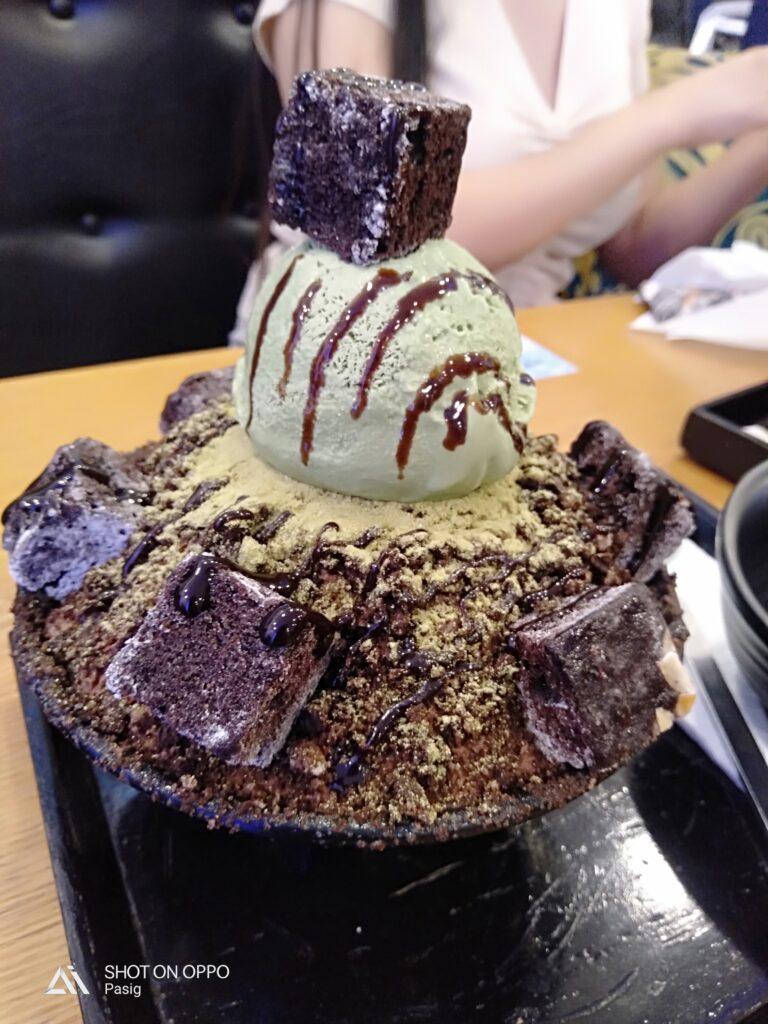 Enjoy a bite of Famous Korean Cheesy Garlic Bread at Chee-su.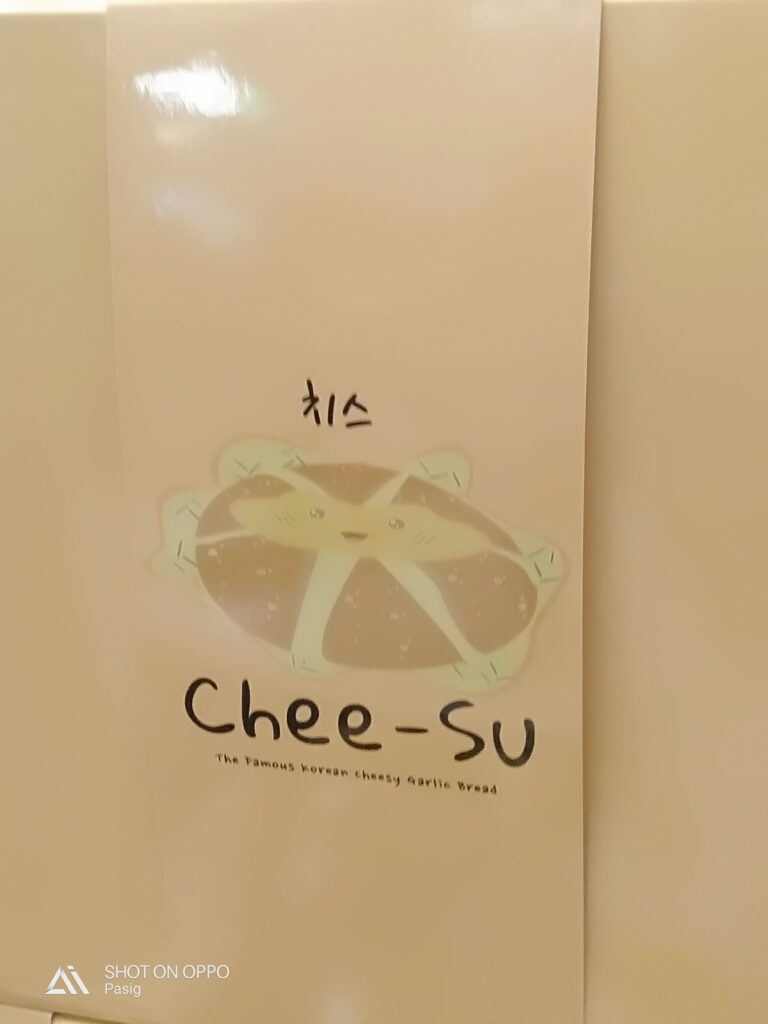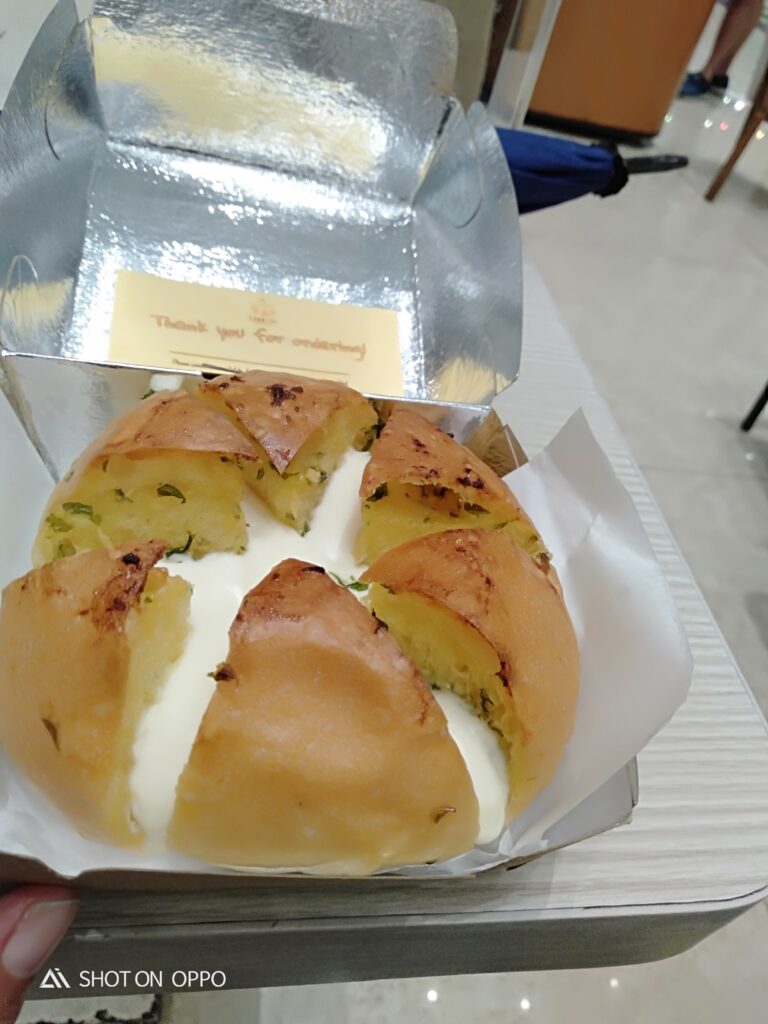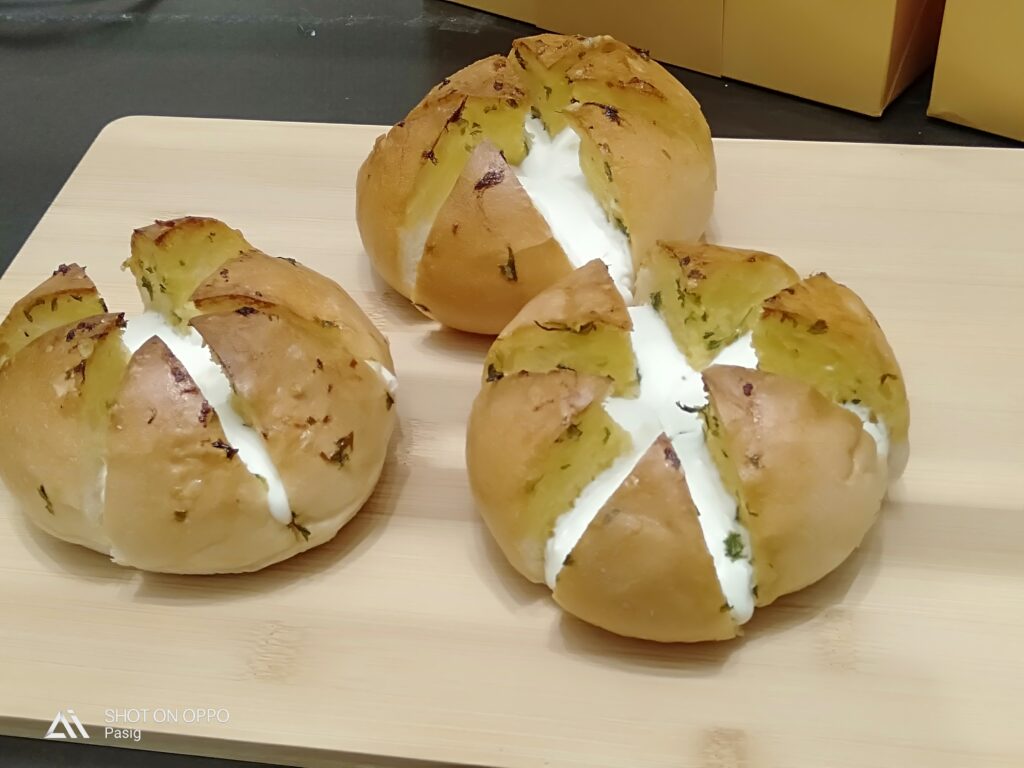 If you're roaming around the bazaar and you happen to smell that garlicky and cheesy aroma of bread, follow your nose and it will take you to that little corner of Cheesu. They offer four flavors of  cheesy garlic bread in their nenu: Cheesey Garlic Bread Original, Cheesy Bacon Garlic Bread, Original Cheesy Garlic with Smoked salmon, and Original Cheesy Garlic with Caviar. All these, equally delicious!
Have a bite of McDonalds BTS Meal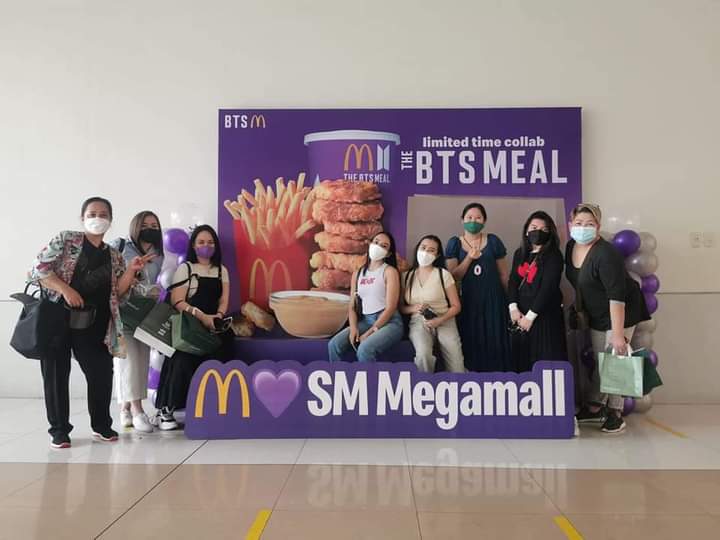 If you love Chicken McNuggets and Fries then the BTS Meal is perfect for you. Yes, you get to enjoy BTS choice of food at McDonalds.
Let's continue to observe #SafeMallingAtSM when you enjoy the K – Bazaar this week until July 18 and shop to your fave SM Mall para #IngatAngat tayong lahat.