Still on the lookout for your big winning moment this year? You're in luck! GCash has extended the Lucky Load promo to October 2, 2022. Stay #GToGetLucky because you might be the next winner!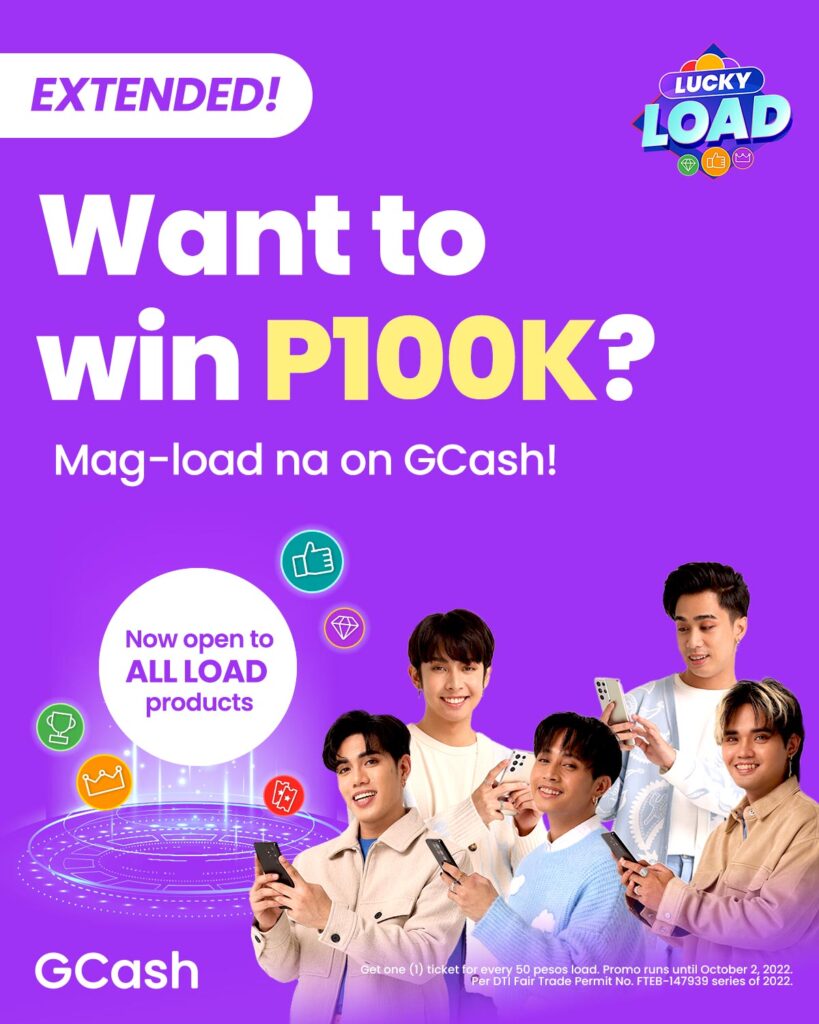 Whether you need load to connect with family and friends, gaming credits for your favorite online games or electronic pins for PayTV – you can conveniently Buy Load on the GCash app anytime, anywhere! And with this round of the Lucky Load promo, loading up becomes more exciting because it is now open to ALL load products on GCash, which means increasing your chance to win up to Php 100,000 or more weekly!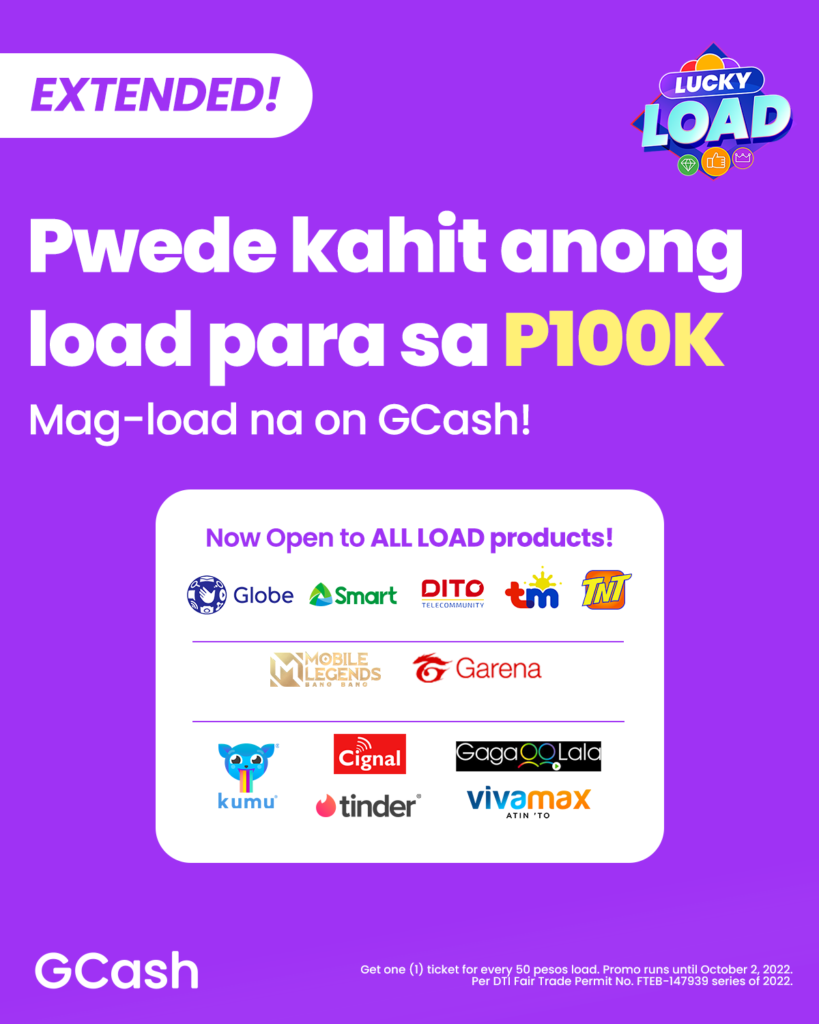 How To Play & Win: Lucky Load Promo Mechanics
Anyone can participate in the Lucky Load promo, as long as your GCash account is fully verified. To play, simply select 6 icons from a roster of 30. Once you have selected your 6 icons, submit your ticket and stay tuned for the weekly #LuckyMondays draw to find out if you won.
All players who match 3-6 icons with the winning combination from the weekly draw are eligible to win a share of the pot prize up to Php 100,000!.
GCash has awarded PHP 8.6 million to over 1,769,723 lucky winners as part of the Lucky Load promo. Be one of the next winners this year – the more you load, the better your chances of winning! Download the GCash app from the App Store or Google Play today.