Union Bank of the Philippines (UnionBank) and The Leon Gallery, among the most prestigious auction houses in the country, recently hosted a discussion on non-fungible token or NFT art. Focus was on how NFTs continue to reshape the art scene, and how artists and art collectors can easily navigate the emerging space.
The timely talk was held during an exhibition by Filipino abstract artist Jose Antonio Reyes, also known as JAR. Prior to this, The Leon Gallery also showcased the works of JAR last July 18 and the collection was sold out within its opening day. This was a follow up of the artist's previous NFT art collection, JAR Heads, successfully launched on the Cardano Network with over 1 million in ADA sales in the secondary market in the span of only six months.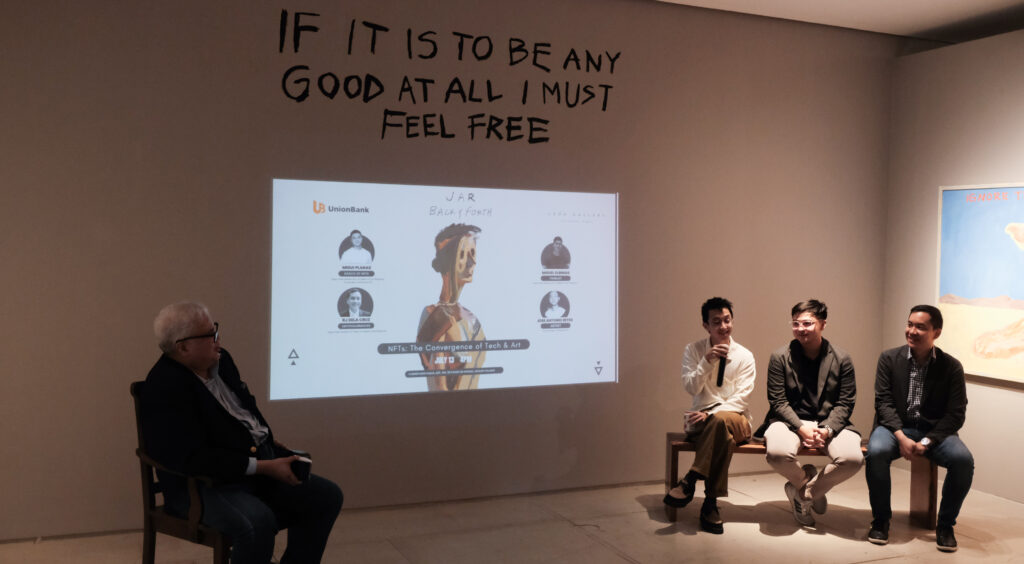 RJ Dela Cruz and Migui Planas of UnionBank's Digital Asset Markets Unit (DAMU) joined Reyes in the discussions. During the talk, JAR shared how NFT art enabled him to have people around the world appreciate and gain access to his art, and how this space can afford similar opportunities to other traditional artists.
Meanwhile, NFT expert Planas gave a 101 on NFT art, including how NFTs are made, and how beginners can competently traverse the NFT art space. DAMU Head Dela Cruz, on the other hand, zeroed in on UnionBank's activities and developments in the blockchain, crypto, and NFT spaces. He discussed the Bank's journey into the emerging space, as well as his personal transition from traditional finance into the world of digital assets.
One of the highlights of Dela Cruz' talk was UnionBank's Virtual Asset Over-the-Counter (VA OTC) Service, another industry first, which was designed to help people enter the emerging NFT art space much easier. UnionBank is the first and only bank in the Philippines to offer this type of service, further strengthening the Bank's position as the country's leader in blockchain innovation.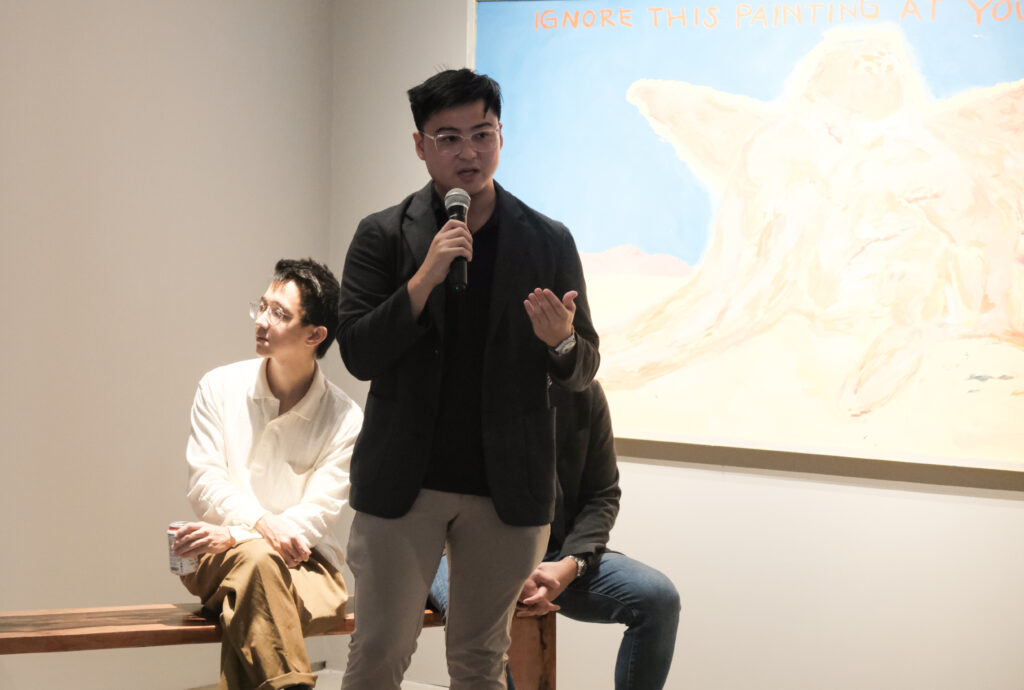 "Through its VA OTC service, UnionBank provides both artists and collectors alike with trustworthy platform for buying and selling NFT art," said Atty. Tonico Manahan, a well-known art collector. "While there are many ways for people to fund their wallets to buy NFT art or transact with crypto, buying and selling with the help of a well-established bank ensures that every crypto transaction is secure."
"It's a way for beginners to have peace of mind in entering the perceived volatile space given that transacting with a regulated financial institution such as a bank would be secure," Reyes added.
To know more about UnionBank's VA OTC service and other solutions related to NFTs, please send an email to digitalassets@unionbankph.com.