Our way of life has been changed by the pandemic. Many pre-pandemic activities seem to be a thing of the past. Work-from-home and home study culture have been the new norm as people are taking more precautions when it comes to health. While the ongoing pandemic changes the way we work, travel, and learn; it also teaches us to find ways to navigate the new normal with technology.
This August, SM Malls in Marilao, Baliwag, Pulilan, and San Jose Del Monte will feature the latest tech innovations to help shoppers adapt to change and to simplify tools for a host of activities such as work, shopping, banking, socializing, learning and entertainment.
- Advertisement (300x250) -
Because classes are about to start soon and work-from-home would likely persist, SM Bulacan Malls make gadget search convenient and easy with SM's Cyber Craze. Shoppers can take hold of the best gadget deals as promos and freebies are up for grabs until August 31. SM's Cyber craze will feature curated guides and extensive selection of top-of-the-line devices to help shoppers discover gadgets, equipment, and tools that suit their needs and lifestyle.
Bringing the SM experience online, SM also brings the fun in online shopping by hosting live unboxing for the whole month of August. SM will take shoppers through an interactive virtual world, unveiling new products and demonstrating how the 2020 lineup provides entertainment, creativity, and efficiency for today's digitally connected lifestyles.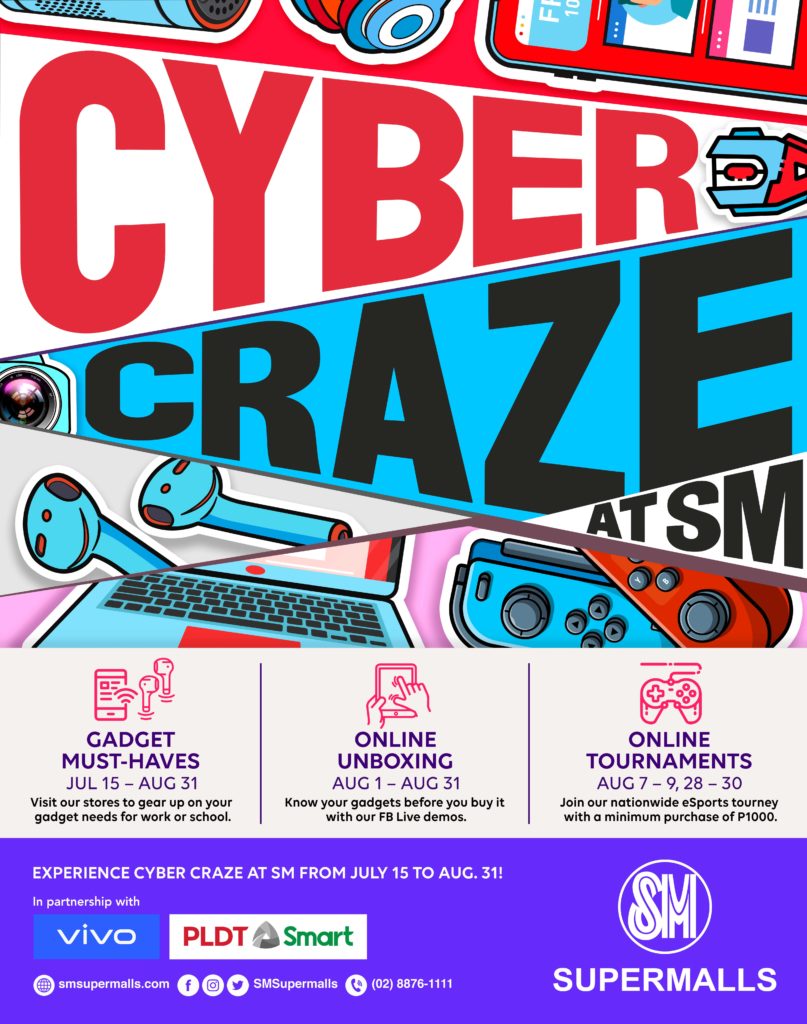 While most shoppers are physically isolated, SM is rediscovering social connection through the online tournaments. Shoppers can join the e-sports tournament from August 7- 9 and August 28-30. Tournaments will be announced on the Official Facebook page of your favorite SM mall.
As the pandemic spark new habits, SM Malls in Marilao, Baliwag, Pulilan, and San Jose Del Monte are continuing to find ways to serve you better. For more exciting happenings, visit SM's Facebook page and follow us on Instagram account.