Of all the culinary feast in the world, I love Japanese food the most. There's something about it that always satisfy my cravings not to mention how good the food is to look at. There's so much flair and drama when you look at the feast before you. A few weeks ago, we were invited to the opening of Konnichiwa X Konbanwa. You might think its far from me, but just mention Japanese food to me and I will go to far to sample one. But then it's not really that far from me.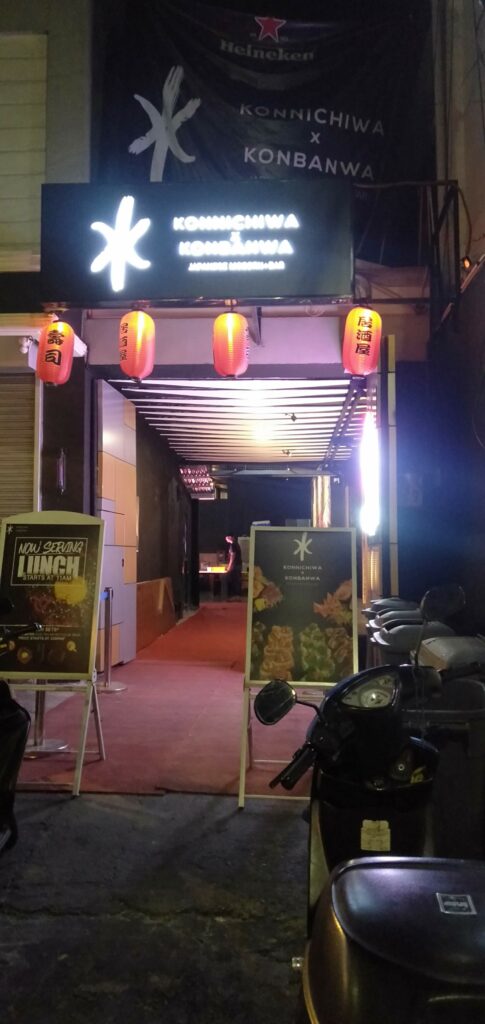 - Advertisement (300x250) -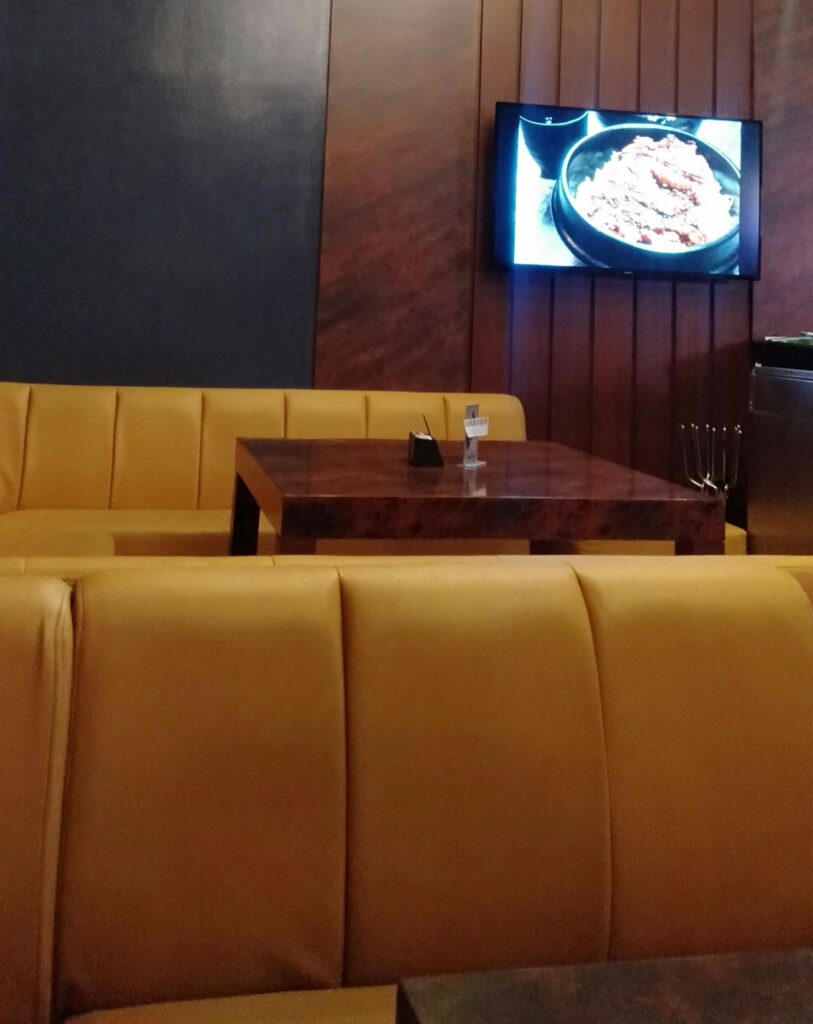 Upon arrival, I notice that it isn't your usual Japanese dining scene. The facade is good but upon entering you might be surprised at the beer pong tables inside. Yes there's more than a set of beer pong table inside. But the vibe of the place is so good and it is such an Instagrammable Place! With an indoor and an outdoor seating, the airconditioned restaurant is set up in a way that it a restaurant at daytime and to those who love a cool and chill out place after a hard day's work, the Konnichiwa X Konbanwa is a cool place to hang out at night with so many cocktails to choose from with so many Japanese delicacies to enjoy. Imagine a restaurant offering good and quality dishes by day and continue on and have fun at night playing beer pong with your friends and families as the Konnichiwa X Konbanwa transforms into a bar by nightime.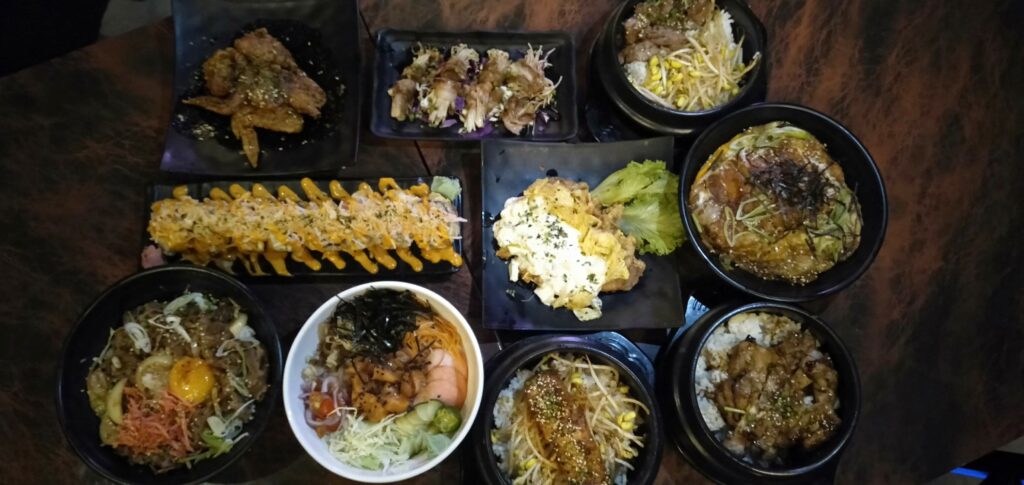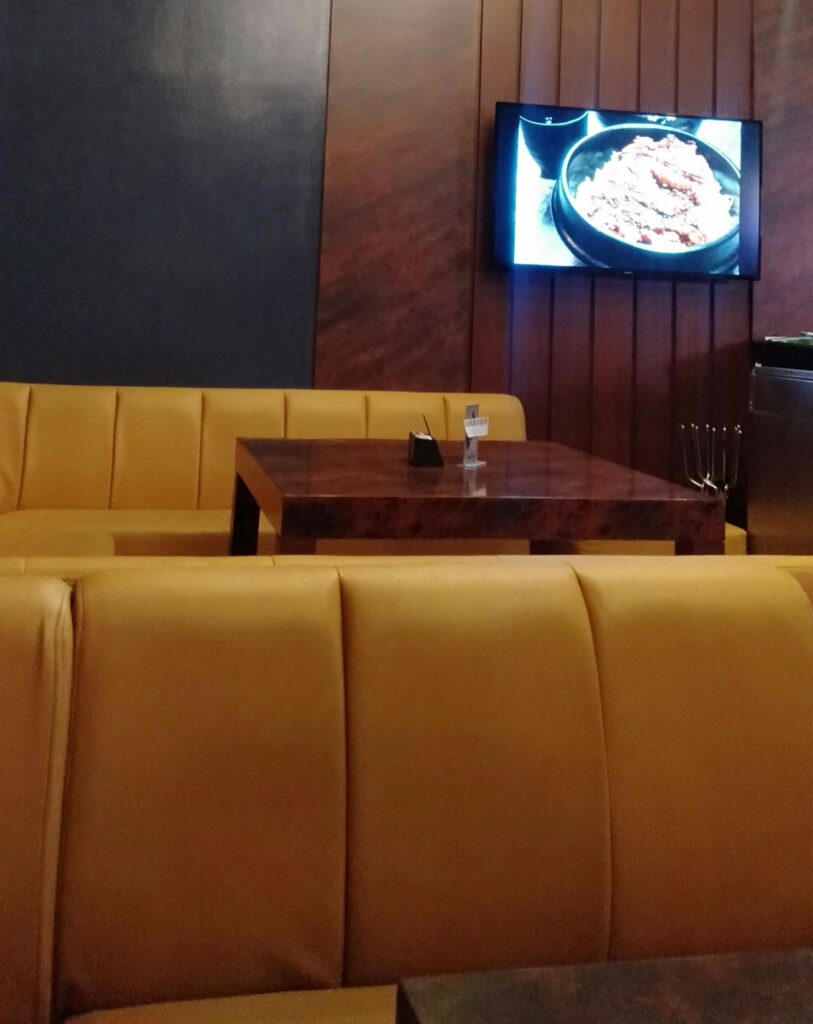 As the foods were serve to us, you can watch it being made as the kitchen is open, I love how beautifully presented all the dishes are. Makes you want to devour it as soon at it is placed on the table. For STARTERS, we had Poke Bowl and the Enoki Beef Roll. The Poke Bowl (PHP 360) has Tuna, Avocado, Cherry Tomato, Ebiko, Chuwa Wakame, Carrots, Daikon in it. Quite healthy I assure you. We also tried their Uni, a fresh sea urchin menu.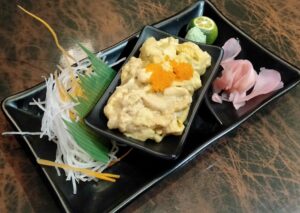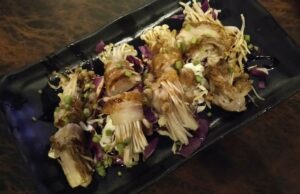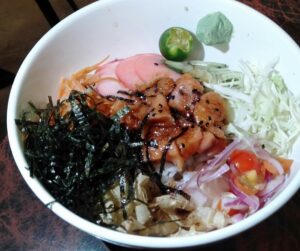 They served us their Signature Maki Rolls from the usual California Maki to the Sacho Boss and the MUST TRY Konnichiwa Roll. Simply the best!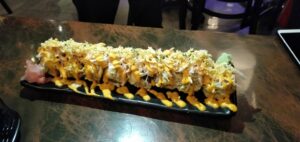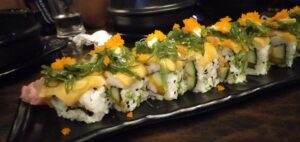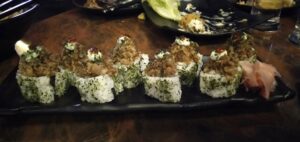 You can't help but munch on the Ebi Tempura and the KxK Chicken Wings. You shouldn't really leave without trying the simply super chicken wings.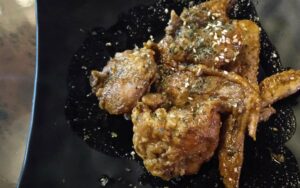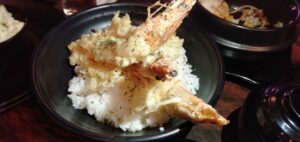 But you know what I really love about Konnichiwa X Konbanwa? I want to visit everyday to just eat their DONBURI! They have the best DONBURI set in this side of the metro and all a MUST-TRY and MUST-ORDER dishes.
Just look at this…
Katsudon (PHP 280) It has Tonkatsu, Egg, and sliced Scallions. My forever love Japanese dish.
Chicken Teriyaki Don (PHP 260)
Chicken Nanban (PHP 250) It has marinated chicken thigh topped with egg Tartar
Gyudon (PHP 320) with Beef and Onions and sliced scallions
The Beef Saikaro Steak Don (PHP 360) made ofBeef Tenderloin cubes with bean sprouts
And lastly the Salmon Teriyaki Don (PHP 280) which is a Pan-fried Salmon drizzled with Teriyaki Sauce
Aren't all this looks yummy? What is good about KxK is that you can downed all these foods with their wide array of alcoholic drinks and curated cocktails.
Don't you know you can have all these deliver also right to your place as they partnered with GRAB food.
After eating all that yummy food, you and your friends can also indulged in playing beer pong. The restobar has ongoing BEER PONG TOURNAMENT which starts at 10pm and you get to win ten thousand pesos. But first you have pay PhP 280 to join the beerpong game. Each team has two members and you must be 18 yrs old and above.
Konnichiwa X Konbanwa is located at 939 Banawe Street, Banawe, Quezon City. They are open from 11am – 12 midnight. You can visit their social media page at Facebook: @KxKgastropub