Raymond Papellero knows what hunger feels like. When he was young, he said his family would sometime spend the day without food in their stomachs. That is why when he saw some people on the street  begging for food, he vowed  to help.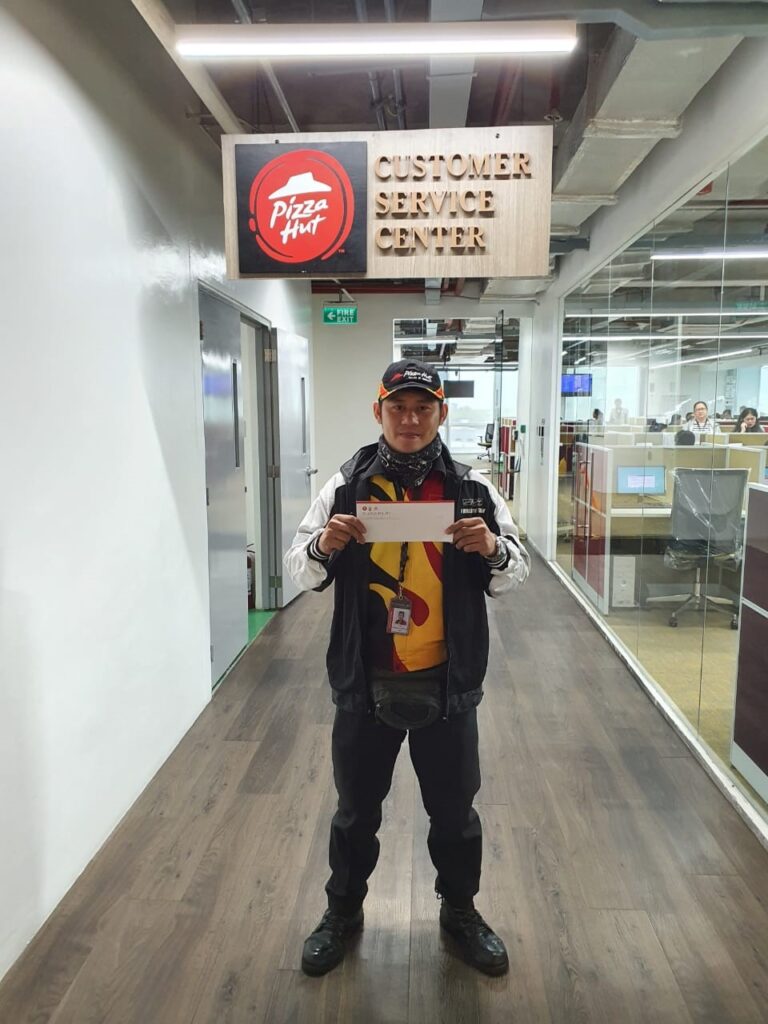 - Advertisement (300x250) -
Now, the Pizza Hut delivery rider is a viral figure on social media, known as the good Samaritan who buys bread in bulk to give away to the needy. It all started when he saw two children on the street crying during one of his delivery trips.
"Nakakita po ako ng pamilya sa kalsada, tapos yung dalawang anak, umiiyak. Siguro nagugutom, kaya naisip ko na bumili ng tinapay para ibigay sa kanila. Naranasan ko rin po kasi yung ganoong gutom nung bata pa ako kaya alam ko yung pakiramdam." ["I saw a family living on the street, with two children crying. I thought maybe they were hungry, so I decided to buy bread to give to them. I experienced that same hunger when I was younger, so I know what it feels like."]
For a few days now, Papellero has been buying bread in bulk to give away to people he encounters along his delivery routes, making sure every piece is given away before reporting back to the restaurant where he works or heading back home to call it a day.
Papellero is a father of three, living with his wife in Mandaluyong City. Like many families right now, he constantly grapples with the uncertainty brought about by the Coronavirus pandemic, but he still tries to provide for his family as best as he can. He even tries to send money to his mother in Cebu.  Amid all this, he still manages to set aside some money for buying bread to share with the needy.
"My family is poor. My wife, she's unemployed and also pregnant. With the money  I make  every day, I set aside some to buy bread to give away to those who need food. Sometimes the tips from customers are good, so I buy more."
Papellero said most of the people he gives bread to end up crying, as many of them go through the day with nothing to eat since the previous night, until the afternoon when he would do his rounds to give away bread.
"Kapag nagpapasalamat po sila, nakakataba po ng puso." ["Whenever they thank me, it's very heartwarming."]
The gratitude of people is not the only positive feedback he is getting for helping out. On social media, where his good deeds have recently gone viral, the outpour of supportive comments continue.
"At first I was surprised as I wasn't expecting anything out of it. I just really wanted to help in my own little way. When I read what they say, sometimes I get teary-eyed."
Some people are even helping him by donating to his cause. During his latest trip, he gave away bottles of water in addition to his usual bread handouts.
In recognition of Papellero's good deed,  Pizza Hut gave him cash assistance of P10,000. The awarding took place in  a simple ceremony on April 15.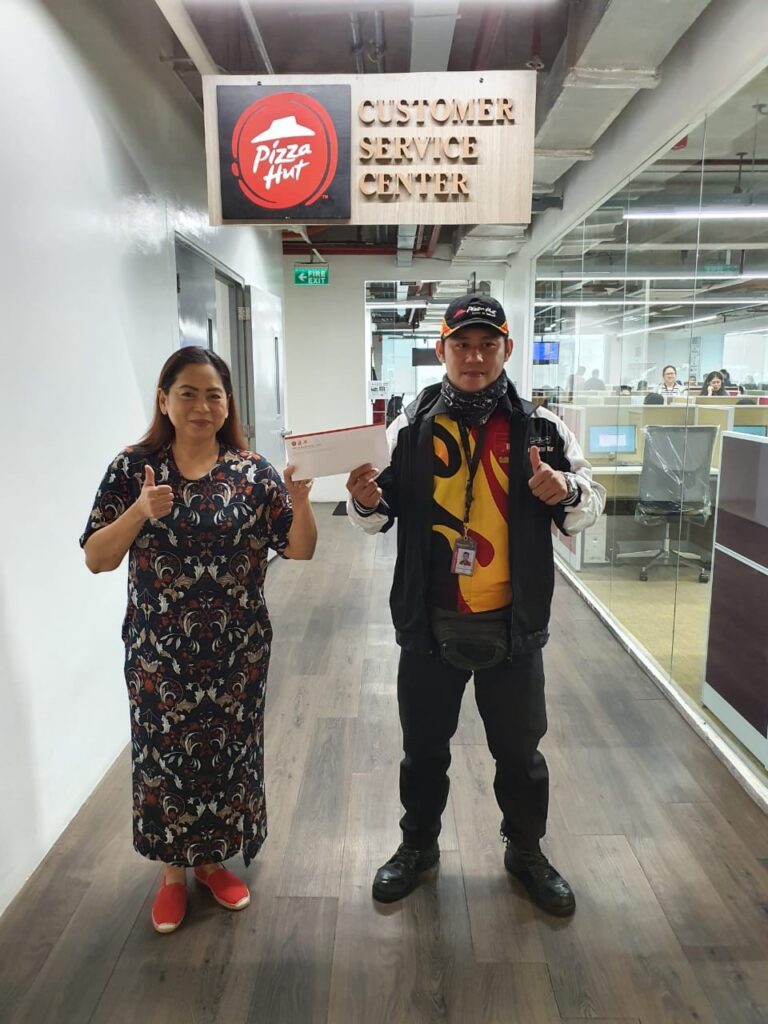 "Who I want to really help are those who have no means to feed themselves, especially during this time when there's almost no one on the streets, so begging for alms is even more difficult. I pray that with the few pieces of bread I'm giving to these people, I am helping them to go on not feeling hungry, even for just a few hours", Papellero said.