If you're into Spanish and Filipino cuisines like me and enjoy food that has a long history and tradition rooted from our ancestors then Rafael's Tapas Bar and Restaurant at Resorts World Manila is the place for you. The bar and restaurant are helmed by Entrepreneur Henjie Carmona who launch the Rafael's Tapas Bar and Restaurant at Resorts World Manila to share his father Rafael's passion for home-cooked dishes, his mother Petronila's elegant homemaking, and his penchant for art collecting to the upscale hotel-casino complex's food, wine, and fun-loving clientele of high rollers, junkets, and the fancy set.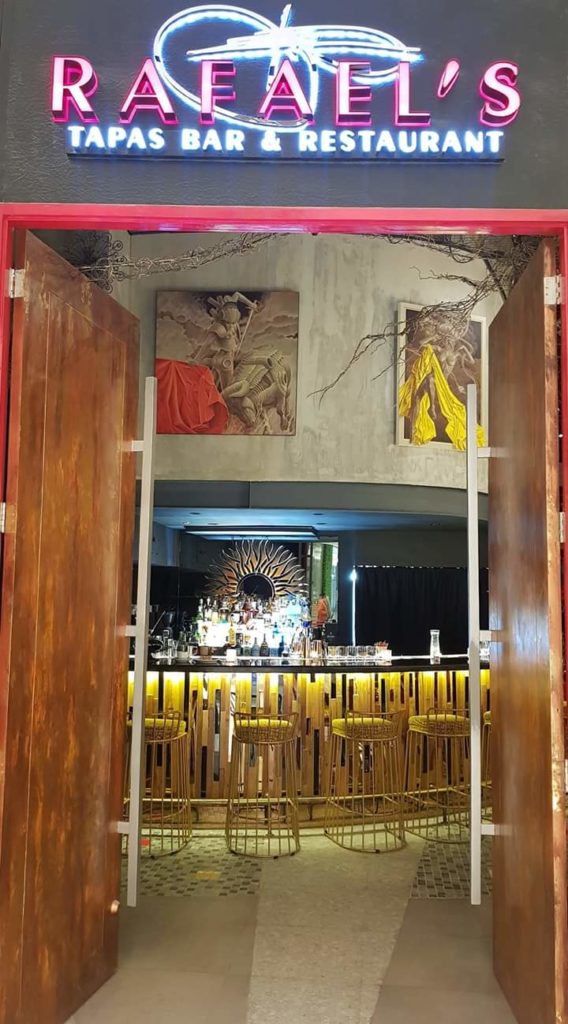 - Advertisement (300x250) -
Although he's a communication research graduate by degree and initially a banker by profession, Carmona has been in the hotel and restaurant industry for more than two decades now. His group has pioneered the condotel (condominium + hotel) format and the executive breakfast lounge, he wanted to challenge himself further by offering ala carte. In an interview, he shared that, "I want to offer them a place to come home to not only for familiar but original home recipes that have been leveled up for their discriminating tastes." He added that he wants a place where you can "cozy up, chill, and unwind after spending hours playing and gaming."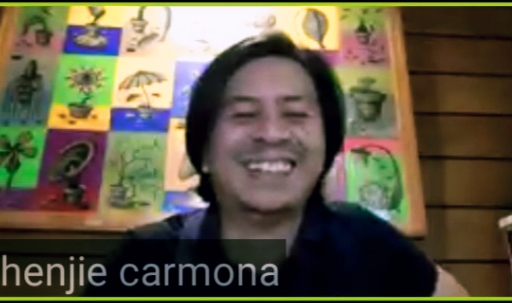 Lessons from Father
Lesson No. 1 Good Food is all about Freshness
"Opening Rafael's isn't a childhood dream, but everything that went into it has been inspired by my dad who taught me all I need about food and cooking," Carmona confessed. "First, good food is all about freshness—meaning, nothing stays long in the freezer, nothing canned is used, and everything is made in-house, even the pasta and especially the sauces."
He reminisces how his father never allowed helpers to cook, reserving that privilege and honor for the head of the family, and made sure to prepare their meals himself every weekend despite being swamped by his business all week.
"I'd remember craving for his signature dinuguan (pork blood stew) and lechon (roasted suckling pig) pairing while Matt Monroe wafts in the air," he recalls, adding that this time it's not just about taste, but also being Instagrammable. Thus, all Rafael's dishes are plated with delicate artistry worthy of being photographed and shared (pun intended).
Lesson No. 2 Hospitality Equates Providing Good Food
"Second, you never ask your guests if they have eaten already or if they want to eat or not," Carmona explained. Not only would it put off guests as an excuse for lack of preparation or not having enough food, but it would also give an impression that hospitality is not one's forte, but He also assured that there's no compromising quality in the dining experience at Rafael's, where groups of 10 to 15 can avail of the posh Petronila VIP mezzanine room for a consumable reserve price of P200K which comes with the mandatory Wi-Fi and a flat-screen TV that can be hooked up to Resort World shows.
"For that, it's the sky's the limit from cocktail drinks at P400 per pop to exquisite bottles of Remy Martin Louis XIII and Dalmore 25!"
Lesson No. 3 Food is Everybody's Game
"Third, food is everybody's game," Carmona concluded, "just like my father said everything's done with food: deals closed, relationships opened, victories celebrated, wrongs amended, and sins forgiven." Nobody loses with food and the best businesses invest in it.
Thus, Rafael's is that rare mall space where you not only find the most original tasting dishes but also the most fastidiously interior decorated restaurant where diners eat and drink surrounded by towering Toto Aguilon wire spires, commissioned paintings from artists Tanya Gaisano Lee and Angelo Tabije, John Lloyd Cruz photographs, red and black draped tables, golden trumpet chandeliers, and a golden washroom!
All-time Familiar Favorites at Rafael's
"All our dishes are all-time familiar favorites that offer a unique twist in taste and presentation," Carmona beamed as he introduced Rafael's house specialties, which have interesting, oftentimes intriguing, names.
For their signature tapas or appetizers, they have their ritzy rendition of chicken skin—Chicken that Crossed the Road (P380) served with chili malt vinegar, pickled carrot, and radish puree, which are extra crunchy along with their classy version of gambas—Miss Gump in Hot Flashes (P720) with black garlic and Chardonnay roasted chilis and lemon.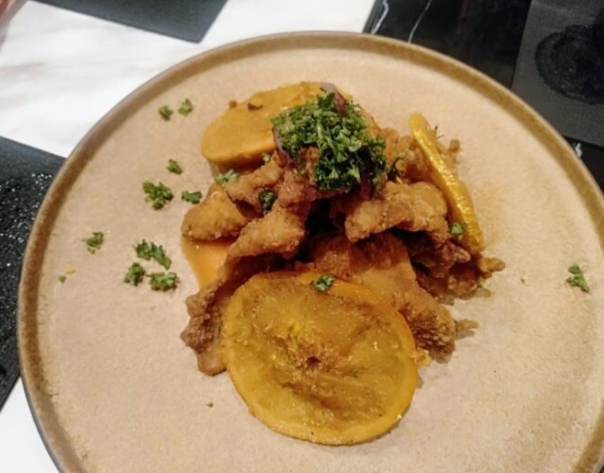 For dinner, they have First Love (P1150)—spicy soft-shelled crab risotto with homemade chorizo and chicken thigh charged with lemon—which is as crispy as they are tasty and Blackened Angus Ribeye (P2900)—prime steak with corn and zucchini succotash and chimichurri sauce—which is the most expensive standalone item on the menu.
Capping every meal or visit, guests ought to make sure they try The Big Bang Theory (P390)—a delicately sweet triple nut, a three-layered cake of butter and dark chocolate cake revelation, their version of "Choc Nut", revealed Chef Jinggoy Fernando—for dessert to complete Rafael's experience.
"The concept behind all these is simple," Henjie Carmona said summing up: "I want Rafael's to be that kind of place where you always want to come back to every day because it's home and the food reminds you of family."
For the full menu, reservations, and more information, please visit @rafaelsrwph
on Instagram and Rafael's Tapas Bar and Restaurant on Facebook.