Early detection of diseases can aid in saving lives, giving patients more time to seek effective treatments that help lessen and possibly cure their symptoms. Shinagawa Diagnostic & Preventive Care Center takes this a step further and encourages preventive healthcare by offering more thorough and advanced examinations with the support of Fujifilm Philippines Inc.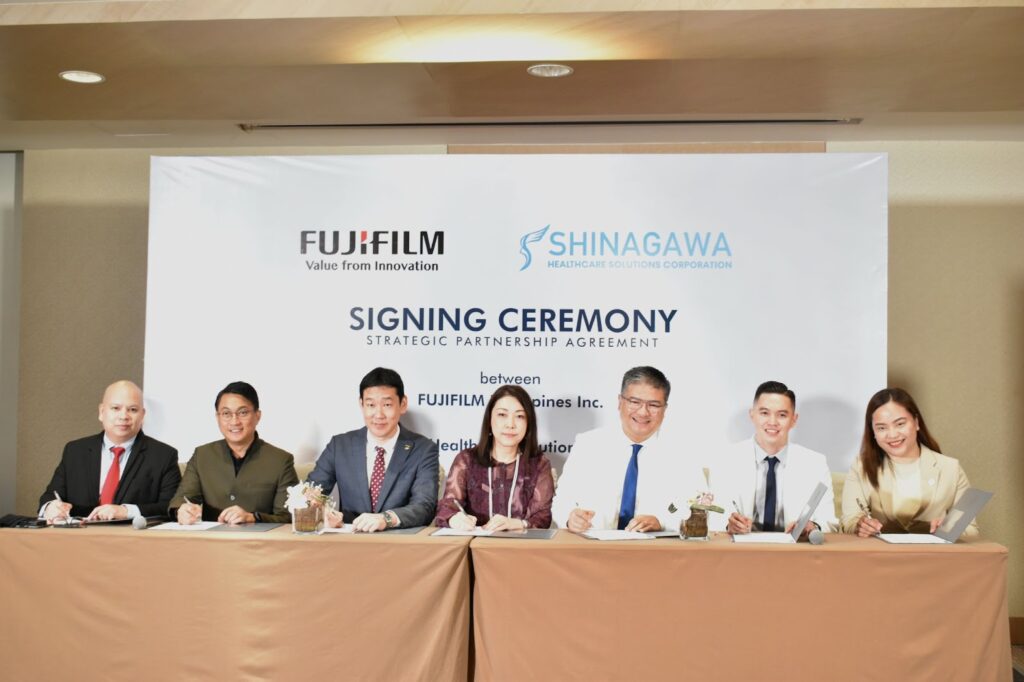 Committed to upholding high standard medical services, Shinagawa announces its partnership with Fujifilm Philippines Inc, an expert in prevention and diagnostics technology, in a signing ceremony today at Shangri-La The Fort. Through the collaboration, Shinagawa's Diagnostic & Preventive Care Center acquires Fujifilm's endoscopy equipment to conduct advanced testing for the gastrointestinal (GI) tract, which includes the esophagus, stomach, and small intestine. This helps identify emerging diseases, such as stomach ulcers, gastrointestinal disorders, lung problems, and possibly tumors. The technology eases the detection process as it can spot even the smallest abnormality using endoscopes that place minimal stress on the patient.
"It is of utmost importance to conduct detailed examinations regularly to find diseases at an early stage, leading to preventive care. In particular, Fujifilm's endoscopy equipment enables early detection of diseases that could not be found in advance by general medical checkups in the Philippines, and we believe this will lead to preventive medicine," said Masako Uemori, President of Shinagawa LASIK and Aesthetics, Philippines.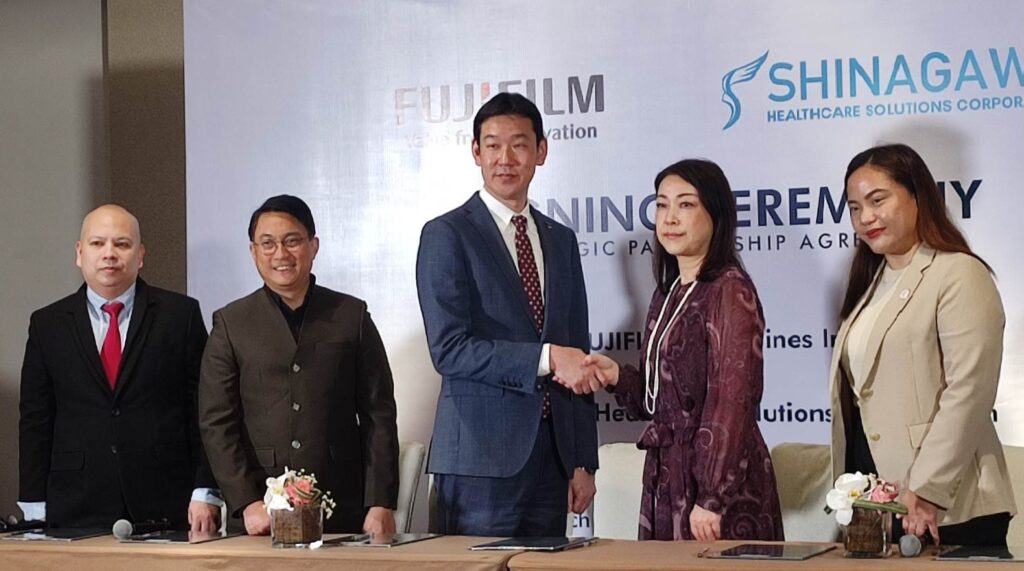 Fujifilm Philippines Inc guarantees the prime condition and maintenance of equipment to ensure that all examinations produce in-depth results for more accurate diagnosis. The diagnostics technology company will also be conducting a series of training sessions for Shinagawa doctors and staff to fully regulate the use of the machines, assuring safe and accurate examinations. Through the synergy of Shinagawa's Japanese-standard medical services and Fujifilm's innovative healthcare equipment, improved quality of life, diagnosis, and prevention are now made more accessible.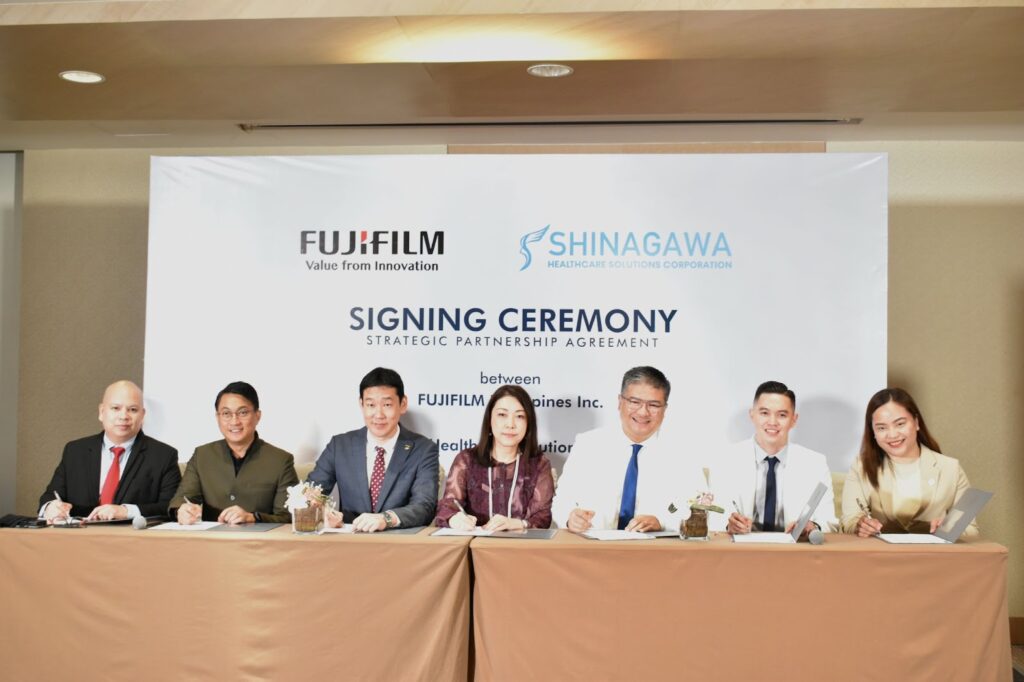 The Shinagawa Diagnostic & Preventive Care will have its grand opening this April. Those who are interested in the center may check out Shinagawa's official Facebook page @ShinagawaDiagnostic or the official website at www.shinagawa-healthcare.ph to book an appointment. Shinagawa Diagnostic & Preventive Care Center is located at Ore Central Tower, BGC.